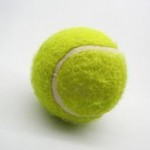 Public Group
active 5 days, 1 hour ago
The purpose of a social ladder is to give recreational players opportunities to meet other recreational players. Players rise to the top of recreational/social ladders by being social and by having played matches against three or more players in a 30 day span. The higher a player is ranked, the more social they are considered to be.
The emphasis on social ladders is on socializing, not on competing. Players who are seeking competition may prefer to join a competitive ladder.
How to Participate
Step 1 – Join Racquet Network
Step 2 – Complete your player profile.*
Step 3 – Join this group
Step 4 – Friend players on the ladder. (Find them with the MEMBERS tab.)
Step 5 – Use private messages to invite friends to play.
* Required. Players who do not complete these steps will be removed from this group without notice.