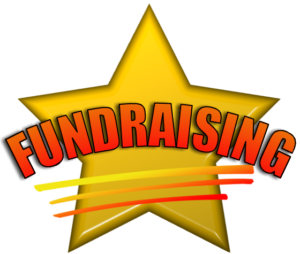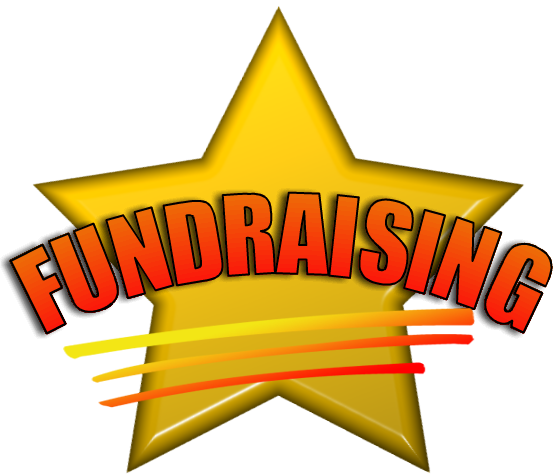 Racquet Network gets requests from more than 200 tennis, squash, badminton and pickleball organizations every year asking for support for a variety of tournaments, leagues and other activities.
Our generous sponsorship policy allows us to offer ongoing yearly sponsorship benefits to clubs whose members actively patronize our business.
Most importantly, affiliates do not need to reapply for sponsorship every year. As long as they meet the required annual minimums, a sponsorship credit is automatically made available every year.
How Does it Work?
Every time a member of an affiliated club makes a purchase on racquetnetwork.com, they can choose to give a sponsorship credit to their club. The more club members who shop here, the larger the club's annual sponsorship credit.
How to Register for Sponsorship Credits
We make things very simple for affiliates. They don't have to do anything. They don't even have to sign up. We add clubs to the list of eligible clubs in response to customer requests. If a customer making a purchase online asks us to add their club to the list of affiliates, we add them within five business days. From that point on the club begins accumulating sponsorship credits.
Once an organization has been accepted as an affiliate, they start accumulating sponsorship credits which can be used to purchase equipment for their clubs and/or prizes for their tournaments.
How Much Can We Earn?
Sponsorship credits are based on a percentage of the total value of online purchases made by club members. These sales are clearly documented on the checkout page during every online purchase and are automatically booked by the staff who process the orders.
Sponsorship credits accumulate over time and can be used once per year for any purpose. There are no limits on the amounts that can be earned. The longer a club is affiliated with us, the higher the percentage goes. Clubs who have been affiliated with us for 10 years can earn credits of as much as 20% per transaction.
What are the Requirements?
There are two absolutely firm requirements for the assignment of sponsorship credits:
1. Purchases must be made online — through racquetnetwork.com.
2. The purchaser must indicate their affiliation at the time of purchase.
In-store purchases are not eligible for sponsorship credits. Therefore it is essential for affiliated clubs and individuals to communicate to their members the importance of
1. placing orders online
2. choosing the correct affiliate option from the drop down menu on the checkout page
Customers who wish to order online and pickup in-store to save on shipping costs may choose LOCAL PICKUP under shipping options. This will ensure that their club receives their full sponsorship credit.
Maximize Your Benefits
If your club is in the Calgary area, chances are excellent that some of your members are already shopping here. So the best way to maximize your club's sponsorship credits is to remind them to indicate their club affiliation when they order online.
Here are some other tips to help you maximize your sponsorship credits
link your website to ours
put up a poster at your club
put a notice on your website announcing the sponsorship credits program
advise your members to buy online and then choose LOCAL PICKUP from the shipping options
mention it in your membership materials or print it on your membership cards
remind your players about the affiliate relationship by email once a month
remind your players about the affiliate relationship by email several times during the Christmas season
remind your players that balls can be a major source of sponsorship credits
remind your players that racquet restringing can be a major source of sponsorship credits
remind your players that running shoes and kids shoes can also generate sponsorship credits
remind your board of directors that court equipment ordered online also counts for sponsorship credits
There is nothing to it, really. Every time they checkout online, the form asks customers who they are affiliated with. All they have to do is pick your club's name from the list. We do the rest.
Communication Tools
Make life easier for club members by linking to any of the following posts on our website. These pages offer simple explanations and instructions.
Linking directly to these articles has an added benefit. We update them from time to time with the new information. So by linking directly to these articles, you can be sure your members are getting the most accurate information without having to update your own website.
Racquet restringing can be a major source of sponsorship credits for well-organized clubs.
Some clubs allow players to place racquet restringing orders online, wrap the receipt around the handle of the racquet and drop it off at the club. Once a week a club volunteer brings all the new racquets to us and takes the completed racquets back to their club.
If your club is doing this, it is very important to remind your players to choose one-week turnaround when placing their order online. In this situation, one-hour and one-day turnaround cannot be an option.
Clubs who offer this service to their members often ask if their volunteer can pick up/drop off demo racquets, too. Unfortunately, the answer is no. Customers who wish to try our demo racquets individually must do so in person at our store. However, the club can arrange for one of our coaches to come out and do a racquet demo for your members.
Who may become an affiliate?
non-profit clubs
non-profit associations
for-profit clubs
schools
authorized players
authorized coaches
Can clubs outside of Calgary participate?
Yes. This program is open to clubs across Canada.
Minimum Levels
Affiliates who fall below a minimum of $3000 per year in gross sales are automatically dropped from the affiliate program. This is a pretty low threshold — just 20 average purchases of $150.00.
---
ATHLETE SPONSORSHIP DETAILS
Racquet Network provides sponsorship to athletes in conjunction with the following brands:
– Yonex
– Babolat
– Tecnifibre
– Wilson
---
ATHLETE SPONSORSHIP PROGRAM
Sponsored coaches are employees of Racquet Network. They teach lessons and work in our retail store providing expert assistance to our customers. In order to qualify for brand sponsorship, sponsored coaches must be certified, must work a minimum of 40 hours per calendar month in the store, spend a minimum of 10 hours teaching lessons and provide a minimum of three product reviews per week.
Benefits of this position include
wages above industry standard
staff price on string, shoes, luggage and store merchandise
free access to our stringing machine
free products quarterly from brand partners
monthly, dollar-value sponsorship credits
ongoing opportunities to test and review many different products
ongoing free professional training
---
Sponsored players are brand ambassadors and part-time employees. They are typically young stars on the rise who are trying to keep expenses down by working part time in our store as sponsored players. In exchange for brand sponsorship, sponsored players test and review a variety of products every month. They attend specified activities regularly and also have opportunities to participate in local tournaments with all fees paid by Racquet Network.
Benefits of this position include:
staff price on string, shoes, luggage and store merchandise
free access to our stringing machine
free products quarterly from brand partners
monthly, dollar-value sponsorship credits
ongoing opportunities to test and review many different products
ongoing free professional training
---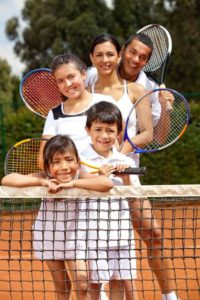 Racquet Network offers three month brand sponsorships to families of competitive junior athletes who are struggling with the high cost of training and competition. Each of the (maximum) five sponsored families enrolled in the program are able to purchase the equipment they need for their junior athlete and other family members at staff prices during the sponsorship period. The names of these athletes and their families are strictly confidential.
Applicants must be at least 14 years old. Their families must be known to us and must have a transactional history dating back at least one year. The athletes must be enrolled in a competitive program with a certified squash, tennis or badminton coach and must be competing regularly in local, provincial and/or national junior tournaments.
To apply to for a family sponsorship, please send an email to orders@racquetnetwork.com. Only applicants from Calgary will be considered.
---
Organize an official Racquet Network meetup group in your community and you may qualify for brand sponsorship and staff price on everything. Join Tennis Calgary, Squash Calgary, Badminton Calgary, Tennis Calgary or Running Calgary and become a verified member. Then ask the coach for details. We don't care what your rules are or how your meetup group is organized. That is up to you. If you are willing to volunteer to organize a regular meetup group, we will support you. If you do it well, you may even qualify for free brand sponsorship by Wilson, Babolat or Yonex.
As an official Racquet Network meetup group, we will support you. Your players will qualify for all of the benefits of membership including:
free stuff
free samples
free lessons
free demos
free prize draws
loaner racquets extensions
discount stringing
awesome member discounts