Description
Babolat B'Fly Tennis Racquet
Ideal for those aged five to ten years, this is a tennis racquet that aids development. Memo Grip offers a quick visual reference for children to remember correct hand positions. It is a great teaching tool for instructors and a convenient way for students to learn the best way to hold their racket for different strokes and shots. The aluminum composition ensures ease of use for younger players.
SPECIFICATIONS
Composition: Aluminum
Aluminum frames are designed for use with children's tennis balls that are red, orange or green. They are not suitable for use with standard, yellow, adult tennis balls. Children who are playing with standard, yellow, adult tennis balls require all graphite frames.
---
Help Choosing Tennis Racquets

Need help choosing a tennis racquet? Come into our store and talk to our friendly and knowledgeable staff. If you can't do that, try our RACQUET SELECTOR.
---
Online Offer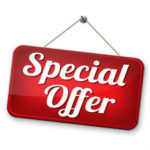 Customers who purchase select premium Yonex, Babolat or Tecnifibre tennis racquets online are offered
free string option
free installation option
free stenciling option
free shipping option
free racquet engraving
free racquet cover engraving
Customers who want this special offer must order online. This offer is not available in-store.
---
Racquet Demo Program

DEMO PROGRAM
Racquet Network's pro shop carries a large selection of badminton, tennis, squash, pickleball and racquetball racquets for our customers to try. Customers may book an EXPRESS SERVICE APPOINTMENT to visit the store in person and find out more.

No posts found.

Product Details
| | |
| --- | --- |
| Sport | |
| Brand | |
| Grade | Teen Transition |
| Game Group | Singles & Doubles |
| Age Group | 3-4 Years (19"), 5-6 Years (21"), 7-8 Years (23"), 9-10 Years (25") |
| Player Type | Child |
| Stroke Style | |
| Format | Pre-strung |
| Length | |
| Grip Size | |
| Head Size | Data Not Entered |
| Balance | |
| Frame Flex | |
| Frame Weight | 156g/5.5oz, 176g/6.2oz, 196g/6.9oz, 215g/7.6oz |
| Finished Weight | 156g/5.5oz, 176g/6.2oz, 196g/6.9oz, 215g/7.6oz |
| Pattern | |
| Recommended Tension | Disposable (Do not restring) |
| Item Type | Ships from e-commerce division 3 |
| Warranty | None |