Description
Victor Columbia V
The Columbia V racquet is a re-released old classic. It is a head heavy racquet with a stiff flex.
SPECIFICATIONS
Flex: Stiff
Frame: High Modulus Graphite + Nano Resin + HARD CORED TECHNOLGY
Shaft: Ultra High Modulus Graphite + PYROFIL + 6.4 Shaft
Weight: 4U
Colour: Black/Orange
---
Racquet Demo Program

TRY IT BEFORE YOU BUY IT
Racquet Network's pro shop has more than 100 demo racquets on hand. Our demo program gives players a month to try a variety of racquets and then choose the one that is right for them. Book an EXPRESS SERVICE APPOINTMENT to inquire in-person for details.
---
Help Choosing Badminton Racquets

Need help choosing a badminton racquet? Come into our store and talk to our friendly and knowledgeable staff. If you can't do that, try our RACQUET SELECTOR.
---
Badminton Racquets – Expert Advice

---
We are Racquet Stringing Experts
---
Yonex Stringing Team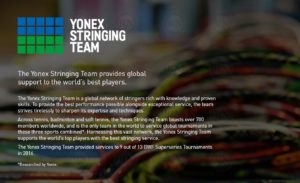 Racquet Network is a member of the prestigious Yonex Stringing Team. We are invited to string at elite tennis and badminton events. While we cannot attend every event we are invited to, we do our best to help out when such events are in Alberta.
---
Racquet Stringing – Expert Advice

Product Details
| | |
| --- | --- |
| Item Type | Ships from e-commerce division |
| Sport | |
| Brand | |
| Game Group | Singles & Doubles |
| Format | Frame Only |
| Length | |
| Grip Size | |
| Frame Weight | 4U (80-84g) |
| Frame Flex | |
| Warranty | 6 months |