Description
Victor Hypernano X 990 Badminton Racquet
---
Racquet Demo Program

DEMO PROGRAM
Racquet Network's pro shop carries a large selection of badminton, tennis, squash, pickleball and racquetball racquets for our customers to try. Customers may book an EXPRESS SERVICE APPOINTMENT to visit the store in person and find out more.
---
The Brand
Victor Sports was founded in Taiwan in 1968. Within a few years, the company's feather badminton shuttles were generally recognized at the best badminton shuttles in the world. Rapid European expansion occurred over the 1990s as demand for the brand increased worldwide. Today, the quality of Victor badminton products is comparable to Yonex while remaining lower in price across the board.
Our Description
Victor Hypernano series is a defensive series designed for players who like to extend rallies with drops, clears and lifts as they wait for their opponents to make a mistake.
---
Help Choosing Badminton Racquets

Need help choosing a badminton racquet? Come into our store and talk to our friendly and knowledgeable staff. If you can't do that, try our RACQUET SELECTOR.
---
Manufacturer's Description
None.
---
Racquet Specifications
---
Flex
This is a medium stiff flex badminton racquet, which makes it suitable for intermediate to advanced adult recreational players.
Materials
The loop is made of a mix of advanced materials that include ultra high modulus graphite and Hard Cored Technology.
Available Weights & Grip Sizes
The Hypernano X 990 is being manufactured in grip sizes 4 and 5. It is available in two different weights: 3U and 4U.
Stringing Advice
How players string this racquet will depend on how they play, how often they break strings and whether they are playing with nylon or feather shuttles. For expert advice, visit us in-store or search for stinging advice in our blog posts.
---
Racquet Technology
---
Aero-Diamond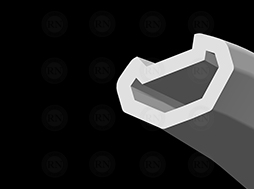 Combining the controllability of "diamond-shape" structure with the stability and smoothness of "sword-shape" structure, Aero-Diamond frame minimizes air-resistance and improves handling stability during each game.
---
Hard Cored Technology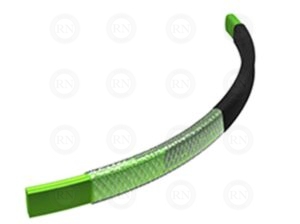 Inspired by an American military helicopter, the loop in this racquet features a multi-layered structure made by carbon fiber and composites. This minimizes weight and reinforces both feel and performance at a critical standard.
---
Seven Six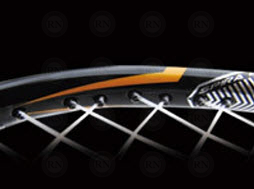 The idea behind this technology is that single-pass grommet hole construction creates less friction between strings. Therefore, when badminton racquets with this feature are strung by professional racquet stringers who know how to minimize friction, this technology can effectively reduce tension loss while simultaneously extending string life.

No posts found.

Product Details
| | |
| --- | --- |
| Sport | |
| Brand | |
| Game Group | Singles & Doubles |
| Format | Customized |
| Length | |
| Grip Size | |
| Frame Weight | 4U (80-84g), 3U (85-89g) |
| Frame Flex | |
| Warranty | 6 months |
| Item Type | Ships from e-commerce division 2 |