Description
Victor Jetspeed S 10 Badminton Racquet
---
Racquet Demo Program

TRY IT BEFORE YOU BUY IT
Racquet Network has more than 100 demo racquets on hand. Our demo program gives players a month to try a variety of racquets and then choose the one that is right for them. Inquire in-store for details.
---
The Brand
Victor Sports was founded in Taiwan in 1968. Within a few years, the company's feather badminton shuttles were generally recognized at the best badminton shuttles in the world. Rapid European expansion occurred over the 1990s as demand for the brand increased worldwide. Today, the quality of Victor badminton products is comparable to Yonex while remaining lower in price across the board.
Our Description
Victor's Jetspeed S10 is an attacking racquet for adult players who like to smash. It features a head heavy frame with a stiff shaft.
---
Help Choosing Badminton Racquets

Need help choosing a badminton racquet? Come into our store and talk to our friendly and knowledgeable staff. If you can't do that, try our RACQUET SELECTOR.
---
Manufacturer's Description
Victor Jet Speed 10 Badminton Racket is the highest-end of JETSPEED S series. Built with two cutting-edge technologies of PYROFIL and NANO FORTIFY, along with specialized small racket frame and thin shaft, JETSPEED S 10 is gifted with lightweight and sharp racket-handling experience.
---
Racquet Specifications
---
Flex
This is a stiff flex badminton racquet, which makes it suitable for big, strong, athletic athletes at the elite level. Most recreational players will find this frame too stiff to use effectively, especially on the corner-to-corner backhand clear.
Materials
The loop is made of a mix of advanced materials that include ultra high modulus graphite and Nano Fortigy. The shaft consists of ultra high modulus graphite and Pyrofil. Further details regarding materials are posted further down this page.
Available Weights & Grip Sizes
The Jetspeed 10 is being manufactured in two different grip sizes (4 and 5) both of which have a weight of 4U which is an average of 83 grams.
Stringing Advice
In order to take advantage of the Seven Six grommet technology described in the Racquet Technology below, it is necessary to have this racquet strung by a certified stringing professional. Racquet Network stringers are part of the Yonex Stringing Team. We can be trusted to string every racquet correctly, including this one.
---
Racquet Technology
---
Seven Six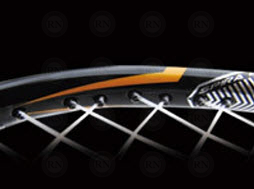 The idea behind this technology is that single-pass grommet hole construction creates less friction between strings. Therefore, when badminton racquets with this feature are strung by professional racquet stringers who know how to minimize friction, this technology can effectively reduce tension loss while simultaneously extending string life.
---
Dynamic Sword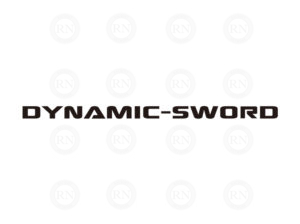 Nano Fortify is one of many carbon-based materials used to make badminton loops strong enough to withstand long term adult usage. These materials are typically found in adult racquets but not in racquets made for teens and/or children. The cost of these materials adds to the overall costs of adult racquets, but their inclusion ensures that the loops of adult racquets are durable enough to withstand forces generated by adult strength and body weight.
---
Shark Tec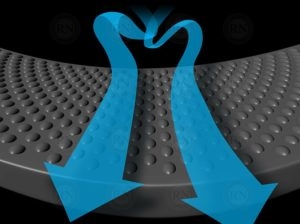 Shark Tec is inspired by the skin of a shark. Shark skin's sandpaper-like surface is added to the racquet frame to reduce air-resistance. Like the dimples on a golf ball, this surface pattern reduces air friction which increases racquet speed.
---
Aero Sword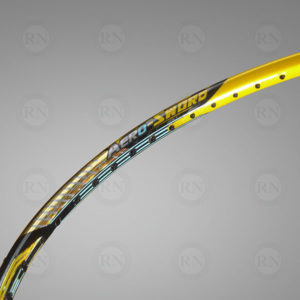 The shape of the frame contributes to its aerodynamics, which in turn helps to reduce friction and increase swing speed. These elements contribute to the power of smashes and the depth of drives during game play.
---
Pyrofil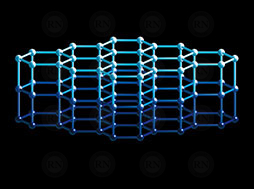 Pyrofil carbon fiber and its composites are advanced high-performance materials from Japan. This material is ultra light with high intensity bonds. It gives the racquet's shaft excellent shock absorption which enhances control on drives and smashes.
---
Badminton Racquets – Expert Advice

---
Where to Play Badminton in Calgary
Racquet Network staff do our best to encourage participation in racquet sports programs across Calgary.
---
Service Language Options
In addition to English, we have staff available who can serve customers in other languages.
我们提供普通话服务!给我们发个电子邮件,或者来我们的商店预约。我们会高兴的帮助您。
很抱歉,我们不在电话上提供中文服务
电子邮箱: orders@racquetnetwork.com
商店地址: 310-2525 Woodview Dr SW T2W 4N4
Ang Dito sa Racquet Network ay nagbibigay ng serbisyo sa tagalog. Mag email lang sa orders@racquetnetwork.com. O mag-book lang ng appointment sa store namin na matatagpuan sa 310-2525 Woodview Dr SW T2W 4N4. Ang tulong sa tagalog ay hindi maaari sa pamamagitan ng tawag.
Product Details
| | |
| --- | --- |
| Sport | |
| Brand | |
| Game Group | Singles & Doubles |
| Format | Customized |
| Length | |
| Grip Size | |
| Frame Weight | 4U (80-84g), 3U (85-89g) |
| Frame Flex | |
| Warranty | 6 months |
| Item Type | Conditional Item |
| Conditional Item Notes | Conditional items are typically available in-store in common sizes, colours and styles, while uncommon sizes, colours and styles may be treated as Special Items and may have to be special-ordered. |