Description
Yonex ™ Astrox 99 Badminton Racquet Frame
---
Endorsed by: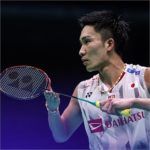 ---
Endorsed by: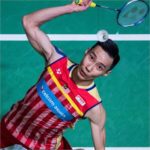 Manufacturer's Description
Overwhelm the opposition with the fast and powerful ASTROX. For players who demand a steep angled and devastating smash, taking the point to their opponent.
Our Description
The racquet of choice for Kento Momota, the reigning World Champion. The Astrox 99 badminton racket comes with a rotational generator system and a counterbalanced head that adapts to each shot for improved shot making. This racquet will allow you to control the drive and control the opponent with increased speed and acceleration. The Astrox 99 was developed with Namd, the world's first graphite that flexes for power and hardens for control.
Specifications
Item Code: AX99
Flex: Stiff
Frame: H.M. GRAPHITE/Namd/NANOMETRIC/Tungsten
Shaft: H.M. Graphite/Namd
Weight / Grip Size: 4U (Ave.83g) G5
3U (Ave.88g) G4
Stringing Advice: 4U 20-28 lbs,
3U 21-29 lbs
Colour: Sunshine Orange
Made in: Made in Japan
---
Yonex Namd
A world-first, new dimension graphite material, Namd, greatly improves the adhesion of the graphite fibers and resin by attaching nanomaterial directly to the graphite fiber.
In high performance racquets, it is common to combine nanomaterials with resin that connects graphite fibers, but in Yonex Namd, nanomaterials are directly adhered to the graphite fibers and resin is greatly increased. This major improvement in Yonex racquets produces a shaft that flexes and stores energy, delivering explosive force on impact with the shuttle.
---
Yonex Badminton Racquet Full Frame Namd
The ASTROX 99 has adopted Namd in the entire body of the racquet, including the frame. This doubles contact time with the shuttle, resulting in an explosive shot, as the racquet returns from flexed to straight at the end of the swing.
---
Yonex Nanometric
NANOMETRIC* improves the bonding strength between the carbon fibres enabling us to take racquet shaft construction to another level. By reducing the amount of carbon in the shaft to make it 60%* thinner than a conventional racquet whilst retaining stiffness, YONEX has created a revolutionary lightweight racquet with lightening head speed and control.
*NANOMETRIC is the new material which applies the NANOALLOYTM Technology of Toray Industries, Inc.
---
New Grommet Pattern
Yonex' new single-pass grommet hole construction provides more grommet holes and fewer shared holes than other brands. This permits for a more high-performance stringing pattern.
---
Rotational Generator System
Yonex rotational generator system applies the counterbalance theory in Yonex racquets. Weight is distributed throughout the grip end, frame top and the joint for maximum control. This ensures a smooth and rapid transition to the next shot.
---
Solid Feel Core
The built-in solid feel core in Yonex premium racquets reduces harmful miscellaneous vibration at impact. This technology, called "solid feel core" is a feature of all Yonex racquets manufactured in Japan.
---
Super Slim Long Shaft
This is the slimmest racquet ever produced by Yonex. It vastly reduces air resistance whilst providing maximum feel.
---
Aero+Box Frame
Yonex frames are contoured differently on different parts of the loop. Some areas feature an aerodynamic shape to reduce air resistance. Other areas feature a box shape to provide strength and power. This combination offers a quick swing with a solid feel.
---
Built in T-Joint
'New' Built-in T-Joint is manufactured from a special lightweight plastic combined with epoxy resin and a foaming agent. Yonex says that it enhances quality and performance by increasing the stability of the shuttle on the stringbed and through the air.
---
Yonex Energy Boost Cap
The new shape of the energy boost cap allows the shaft to flex, which ensures the maximum effect of "Namd[1](more flex and faster kick-back graphite material)" and stabilizes the racquet face by preventing the shaft twisting, increasing control
---
Isometric Head Shape
Yonex' square-shaped ISOMETRIC frame shape is designed to keep vertical strings at a similar length. This shape produces a larger sweet spot in all directions.
---
Racquet Demo Program

TRY IT BEFORE YOU BUY IT
Racquet Network offers several programs for customers who want to use our racquets or try new racquets before they buy them.
---
Help Choosing Badminton Racquets

Need help choosing a badminton racquet? Come into our store and talk to our friendly and knowledgeable staff. If you can't do that, try our RACQUET SELECTOR.
---
Badminton Racquets – Expert Advice

---
We are Racquet Stringing Experts
---
Yonex Stringing Team
Racquet Network is a member of the prestigious Yonex Stringing Team. We are invited to string at elite tennis and badminton events. While we cannot attend every event we are invited to, we do our best to help out when such events are in Alberta.

---
Installing Racquet Strings
Racquet Network offers both custom stringing and discount stringing options.
---
Racquet Stringing – Expert Advice

---
Racquet Network staff do our best to encourage participation in racquet sports programs across Calgary.
Where to Play Badminton in Calgary
-
The information in this article is offered as a courtesy to our customers. We cannot guarantee that it is 100% accurate because these groups do not always update us when they make changes. If you have questions about these groups and their activities, DO NOT call our store. Call or
---
Service Language Options
In addition to English, we have staff available who can serve customers in other languages.
我们提供普通话服务!给我们发个电子邮件,或者来我们的商店预约。我们会高兴的帮助您。
很抱歉,我们不在电话上提供中文服务
电子邮箱: orders@racquetnetwork.com
商店地址: 310-2525 Woodview Dr SW T2W 4N4
Ang Dito sa Racquet Network ay nagbibigay ng serbisyo sa tagalog. Mag email lang sa orders@racquetnetwork.com. O mag-book lang ng appointment sa store namin na matatagpuan sa 310-2525 Woodview Dr SW T2W 4N4. Ang tulong sa tagalog ay hindi maaari sa pamamagitan ng tawag.