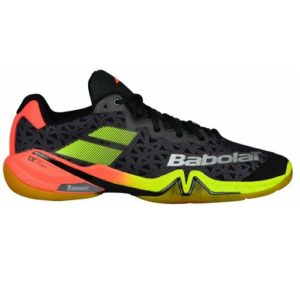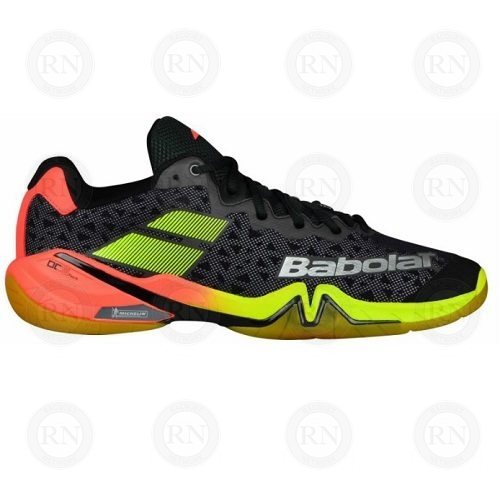 Racquet Network is betting that Calgary squash players will like the Babolat ™ Shadow Tour better than the Salming Kobra.
In fact, we are so confident that players will like Babolat's Shadow Tour better than Salming's Kobra that we are inviting players to take them for a test drive.
"It doesn't matter what you compare," says Brent Johner, owner of Racquet Network, "The Shadow Tour is better shoe than the Kobra and it costs a lot less."
"The gum rubber is better on the Shadow," says Johner. "The upper is more durable. The eyelets for the laces are stronger. The insoles offer a better ride and the Shadow is better ventilated than the Kobra."
In fact, Johner describes the Kobra as "seriously overpriced."
"The Kobra sells for $220.00," Johner points out. "The Shadow Tour is $170.00. How can that be, when the Shadow Tour is a much better shoe?"
To make the case and to give Calgary squash players an opportunity to decide for themselves, Racquet Network has arranged to have a fleet of Shadow Tour shoes available for players to test drive. After putting down a small security deposit, players are welcome to take a pair of Shadow Tours for a 24 hour test drive.
"There are going to be a few players who think it's worth an extra $50.00 to wear shoes with the Salming name," Johner predicts, "but I suspect that when players who already know the Kobras try the Shadow Tours, they will prefer to save the fifty bucks."
Players who wish to take the Kobra vs Shadow Tour Challenge may come into our southwest Calgary store anytime during the 2018-19 season.