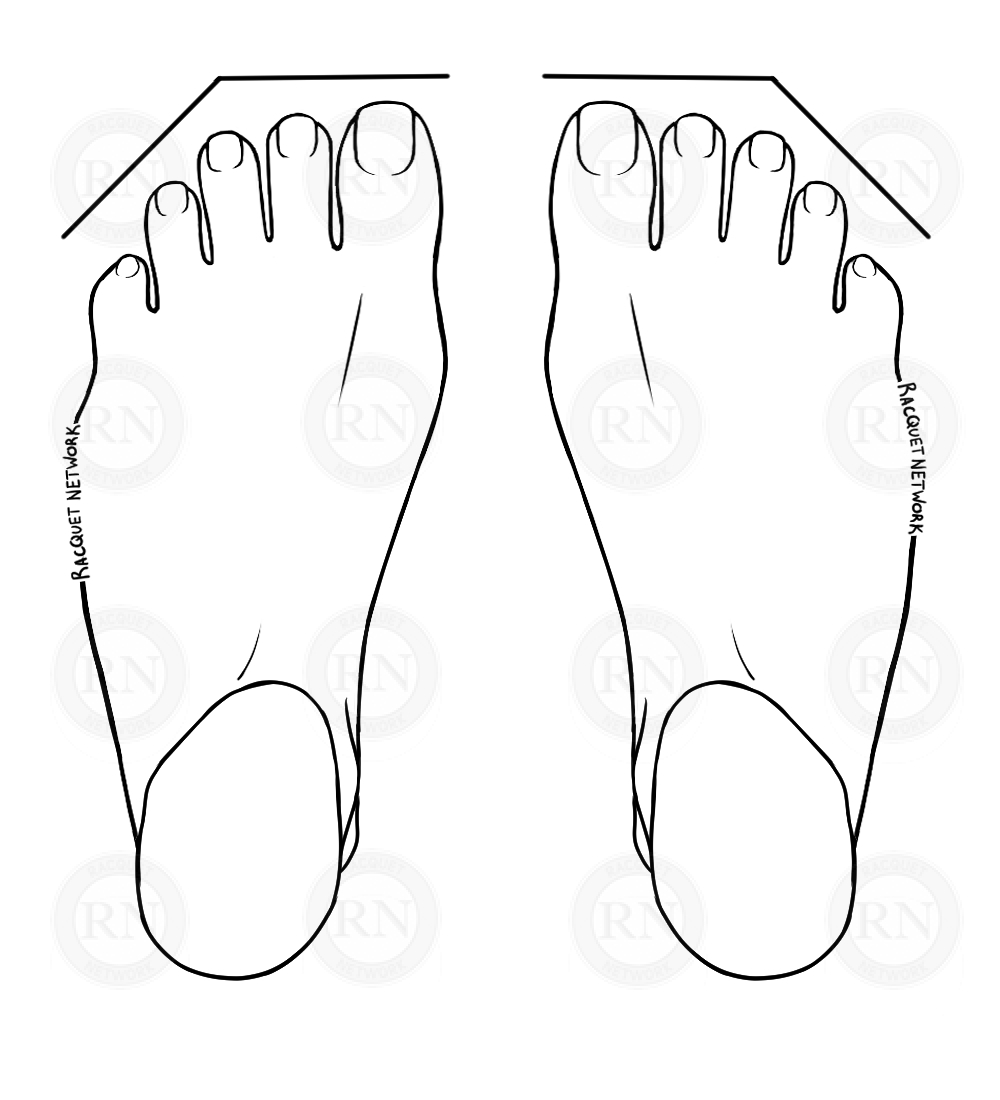 A T3W-taper, sometimes called a Wide Roman toe line, is characterized by the first three toes being of approximately the same length after which the the toe line begins to taper down to the little toe. In extreme cases, the top of the little toe will line up below the base of the large toe on the other side of the foot.
Although this is a relatively common foot shape in the athletes who visit our southwest Calgary store, there are surprisingly few options for this foot shape. Generally speaking, we will only have a few options available in sizes US Men 7 through 11.5.
Because this shape is so hard to fit for court shoes, players with this shape often suffer from blisters, chaffing, black toenails, toe pain, and general foot pain. In the worst cases, these players also develop Morton's neuromas and/or arthritis in their feet.
Shoes with T3-Taper Toe Lines
Showing 1–9 of 14 results
Showing 1–9 of 14 results