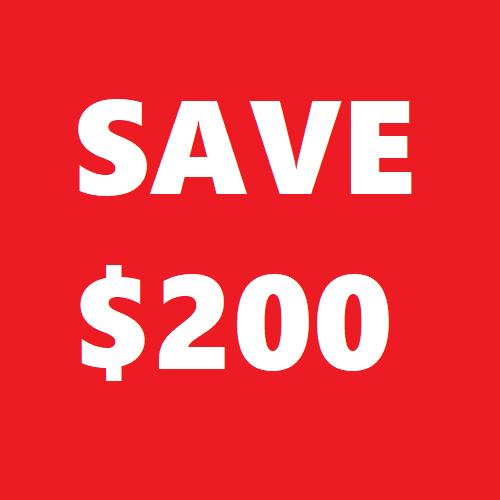 Great news for Yonex fans in Calgary. Our Yonex badminton racquet program just got even better.
There is no point in buying your Yonex racquets anywhere else because nobody can beat this deal.
Starting today, every customized Yonex ™ badminton racquet purchased in-store now comes with $200 in free stringing upgrades.
But wait! There's more …
Customers who purchase these racquets from us will save time as well as money because they will be able to automatically upgrade from basic labour (one week turnaround) to guaranteed one-hour stringing at no extra charge.
---
---
Racquet Network's new badminton program saves you $20 every time you string your racquet. It also cuts down on the number of trips you have to make to our store.
Here is how things normally work.
Break a string.
Bring racquet to the store.
Go home and wait for email notification.
Come back to the store a few days later to pick your racquet up.
In other words, you make two trips to the store.
Here is how things work now.
Break a string.
Book an appointment.
Bring your racquet to the store.
Wait 30 minutes and then take your racquet home with you.
In order words, you only come to the store once.
---
---
The new system also saves you money. Guaranteed one-hour racquet service normally costs $40.00 plus the cost of string. Under the new program, it costs the same as one-week service: $20 plus the cost of string.
So players who are participating in our new program save $200 and 10 trips to the store, which more than pays for the cost of a new racquet.
This is because when you purchase a new Yonex badminton racquet from us, we automatically include $200 worth of stringing upgrades.
---
Yonex Nanoray Series
---
While this is awesome deal for anybody who lives in southwest Calgary, this is an even better deal for badminton players who live far from our store because it saves them even more time and more money on racquet stringing services.
---
Program Details
---
Our new badminton program, therefore, continues to be the best overall program in Calgary for badminton players who want to save time, save money and play with the best badminton racquets in the world. In addition to those three things, our program is also best for the environment because it reduces car trips and keeps racquets out of the landfills for longer.