Description
How to Choose Tables
The Brand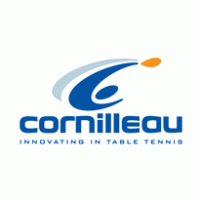 Cornilleau is a key brand in the global market place due to high quality, innovative products with a distinctive design. From the development of the resin laminate playing surface (which enables table tennis to be played outdoors) to the patented 'Compact Technology' folding concept and the 'DSI' safety system, Cornilleau have raised the ergonomics, safety and design of tables to the very top.
All Cornilleau tables are developed and manufactured in France in the Cornilleau family's native village of Bonneuil-les-Eaux, Picardy.
The research and development laboratory, together with the marketing unit, are also located at the heart of the factory: the French 'Think Tank' is set up to devise, design and manufacture products for today and tomorrow.
Strategic Partner

Michelin is a world champion across multiple series (Formula 2, Moto, Rally, 24 heures du Mans) with its success attributed to cutting edge research in rubber performance. For this reason, Michelin is a strategic partner for Cornilleau to develop the most advanced racket rubbers on the market.
Cornillieau Pro 510M Crossover Table
This is our top selling table for corporate environments in Calgary. It is popular with engineering, software and oil & gas companies because it can be set up both indoors and outdoors. It is virtually indestructible and suitable for players of all levels. It can even be left out all winter and it is covered by a 10 Year Warranty.
The curved legs of the PRO 510 OUTDOOR make is the most attractive of outdoor tables. Its design allows it to fit in perfectly in the environment of a campsite, a park, a resort or a hotel. Designed to be fixed to the ground, it comes equipped with adjustable screw fittings. It can be installed in public places without risk of losing its parts: its permanent Leg Assembly net cannot be removed. The table can be used in all circumstances and fears neither blows nor bad weather. Its toughness makes it an all-terrain table.
EXCELLENT BOUNCE (7MM TOP)
Cornilleau tops range in thickness from from 5 to 9mm – the thicker the top the better the bounce. The outdoor tops are made of resin laminate, they are weather resistant (rain,snow,frost,etc) and shock resistant making them ultra-durable. The 7mm top on this table gives an excellent bounce.
MATTOP: ANTI-GLARE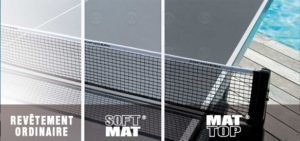 A real quality for good playing comfort, the Mattop® anti-glare coating reflects 10 times fewer sun rays than a standard top which offers a better outside playing experience.
ULTRA-DURABLE OUTDOOR LAMINATE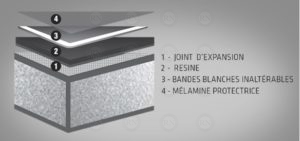 The table top is build with density laminated resin. It's designed to resist rough weather (rain, snow, freeze) which allows you to leave it outside all year long. The build in resin also makes it physically really resistant (hit, paddle hit, unalterable paint…).
OUTDOOR ALUZINC® ULTRA-DURABLE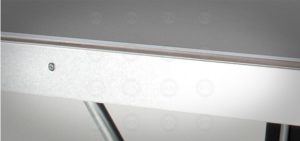 The frame of the table is made of an anti-corrosion alloy made of steel/aluminum and zinc which makes the frame extremely solid.
4 CORNER PROTECTION PADS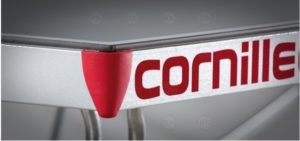 Flexible soft rubber protection on each corner of the table to provide maximum security for your family.
60MM THICK FRAME (OUTDOOR)
The frame is made of an anti-corrosive zinc/steel and aluminium alloy. This 60mm thick structure ensures an excellent flatness of the panel.
LARGE FIXED STEEL FEET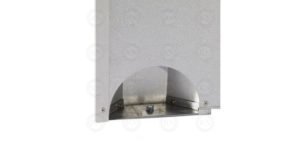 Galvanized Steel Legs with a fixing system that increases stability and security while playing.
STEEL FIXED NET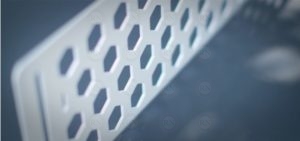 The net is coated against corrosion, permanent and inviolable.
BALL DISPENSERS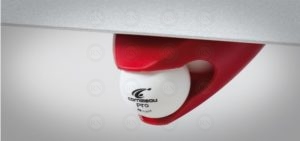 With these dispensers placed next to the players, you will always have a ball on hand.
RACKET HOLDERS (X4)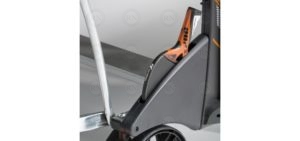 Some storage space has been specially allocated, on the side of the table, for a racket holder that can contain up to 4 rackets.
How to Assemble
Supporting Documents
Product Details
| | |
| --- | --- |
| Brand | |
| Sport | |
| Item Type | Online offer |
| Colours | Blue, Grey |