Description
Each bottle contains 30 millilitres (1 ounce) of water-based pigment stencil ink. Used properly, this will do approximately 20 racquets.
Choose from:
– black
– red
– white
– blue
– yellow
– orange
– green
Professional Stencil Ink
Tired of ordering stencil ink from the big racquet companies only to have the bottles dry out before you've used up the ink?
Our stencil inks are the solution to your problem.
Our water-based pigment inks are the best in the business.
They dry completely and do not transfer to balls or shuttles.
They cover any type of string — including polyester.
The bottles seal up tight so the ink does not evaporate as easily as the big brands.
Most importantly, though, you only need a tiny amount of ink to stencil a racquet.
Our stencil ink is extremely cost effective. A one-ounce bottle of stencil ink (used properly) will do a minimum of 20 racquets (three coats each application).
Hobby Stringers vs Amateur Stringers
Stencil inks pre-packaged in applicator bottles are for amateurs. They are for people who only need to do one or two racquets.
Serious racquet stringers require better inks, better tools and better methods.
To do racquets professionally, you need a stencil, some ink, an applicator and a ink dryer.
Stencils
Stencils can be purchased from us or directly from brands like Yonex. Or they can be made in-shop for a fraction of the cost.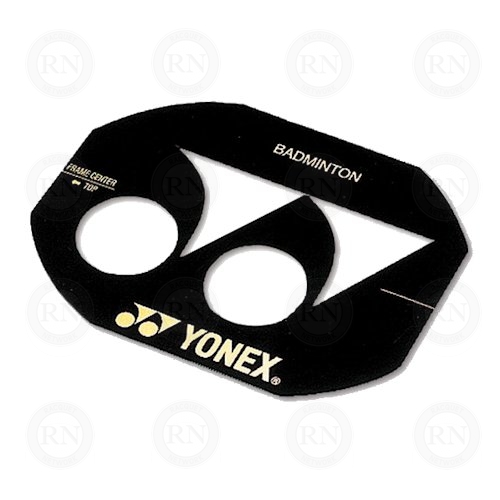 Inks
Air drying inks rarely dry completely. As a result, they often transfer ink onto balls and shuttles which inevitably ends up on the hands and clothing of other players.
The best inks for stenciling are heat-dried inks. Heat-dried inks dry completely using simple tools like blow dryers or heat guns set on their lowest settings. They also cover better using less ink.
Our line of heat-dried inks are cost effective and simple to apply.
Ink Applicators
The very best tools for applying inks to strings are common makeup sponges. They can be purchased in dollar stores for pennies each. They can be used over and over again or tossed out after a single application.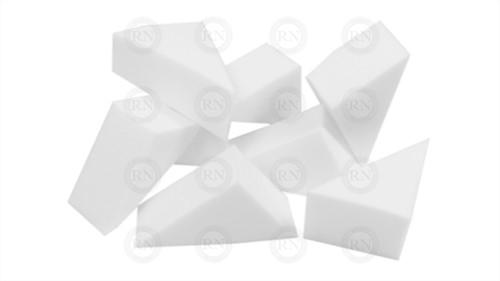 Ink Dryers
A small shop that is applying a few stencils a day can use a simple hair drying on its lowest heat setting. A busy shop can use a heat gun on its lowest setting.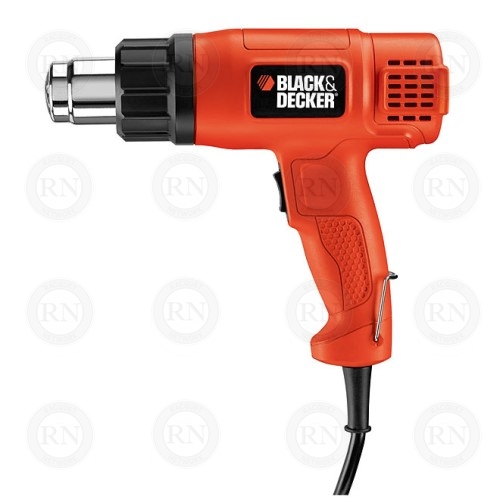 How to Stencil a Racquet
1) Affix the stencil to the racquet strings.
2) Squeeze 2 milliliters of stencil ink into a saucer lined with wax paper or plastic wrap.
3) Using a makeup sponge, dab stencil ink onto the strings.
4) Dry the ink with hot air using a hair dryer or heat gun.
5) Remove the stencil.
How to Store Stencil Ink
Stencil inks that come in daubers from the major brands are made with solvents that evaporate very quickly. Our stencil inks are water based. They evaporate much more slowly than solvent based inks, but they can dry out if stored improperly.
We recommend ensuring that the bottle of ink be securely capped and then wrapped in plastic wrap or sealed in a small zip lock bag immediately after use. We further recommend storing ink bottles in the refrigerator inside of a sealed container. If refrigeration is not possible, store inks in sealed containers and put them in the coolest place in the shop.
Product Details
| | |
| --- | --- |
| Offer Type | This offer must be purchased through the website |
| Item Type | Ships from e-commerce division |
| Store Availability | This ecommerce website does not track in-store inventory, in-store offers, or in-store prices. That information is available in-store. |
| Colours | Black, Blue, Green, Orange, Red, White, Yellow |