Description
Yonex Arcsaber 11 Play Badminton Racquet
Flex: Medium
Frame: Graphite
Shaft: Graphite
Length: 10 mm longer
Weight/Grip: 4U (Avg.83g) G5
Stringing Advice: 4U: 19 – 27 lbs
Unique Features
---
Larger Sweet Spot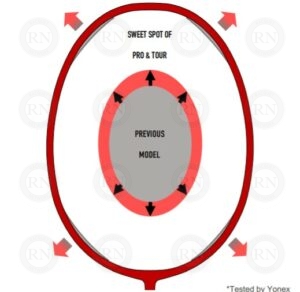 The new ARCSABER 11 has an expanded ISOMETRIC face in comparison to the previous
model. The expansion allows for a larger, more forgiving sweet spot.
---
Enhanced Arcsaber Frame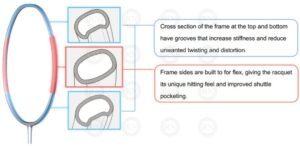 Control with confidence through this unique frame structure with varying levels of flex from top, sides, to bottom, built to increase shuttle hold while reducing instability and twisting at impact.
---
Pocketing Booster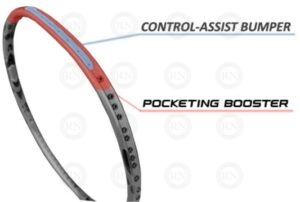 The frame is lined with POCKETING BOOSTER, a proprietary rubber-like material emphasizing elasticity in the frame's flex.
---
Control Assist Bumper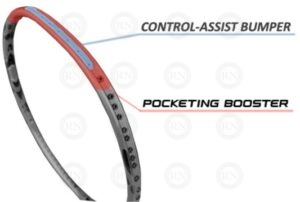 The CONTROL-ASSIST BUMPER attached at the top contains T-ANCHOR, micro-sized tetrapods that help lock in vertical strings for improved accuracy.
Racquet Technologies
---
Isometric Shape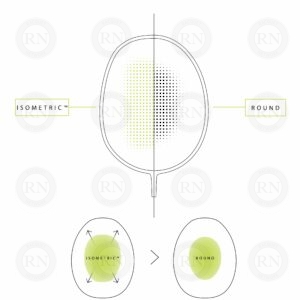 ISOMETRIC™ technology continues to help the world's greatest players achieve global success.
Developed over 30 years ago, the ISOMETRIC™ design increases the sweet spot by 7%*. Compared to a conventional round frame, a square-shaped ISOMETRIC™ racquet generates a larger sweet spot by optimizing the intersection of the main and cross strings.
ISOMETRIC™ delivers greater control without sacrificing power. ISOMETRICTM is a Trademark of Yonex CO., LTD.
*Tested by Yonex
---
Super Slim Shaft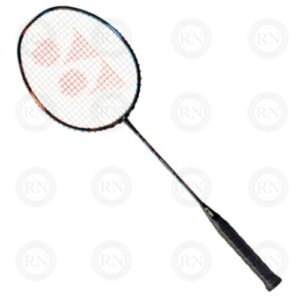 This is the slimmest shaft ever produced by Yonex. It vastly reduces air resistance whilst providing maximum feel.
---
Energy Boost Cap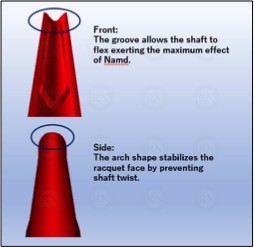 The new shape of the energy boost cap allows the shaft to flex, which ensures the maximum effect of "Namd (more flex and faster kick-back graphite material)" and stabilizes the racquet face by preventing the shaft twisting, increasing control
---
Yonex T-Anchor
A new composite material T-ANCHOR used in the T-joint helps reduce excess torque when hitting an off centre shot.
---
Super HMG
Made with super high modulus graphite.
---
Rexis
Rexis is a high-performance shaft precisely designed through and advanced molding technique with High-Quality, ingenuitive, Performance Graphite material.
---
Box Frame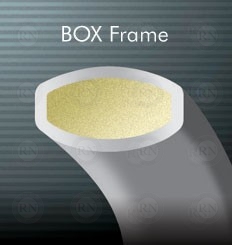 The box frame loop on this racquet contributes to its strength and power.
Expert Advice
Product Details
| | |
| --- | --- |
| Item Type | Ships from e-commerce division |
| Store Availability | This ecommerce website does not track in-store inventory, in-store offers, or in-store prices. That information is available in-store. |
| Sport | |
| Brand | |
| Length | |
| Grip Size | |
| Frame Flex | |
| Frame Weight | 4U (80-84g) |
| Warranty | 6 months |