Description
Yonex ™ Astrox 99 Tour Badminton Racquet
Our Description
The Astrox 99 Tour is a pre-strung, recreational version of the Astrox 99 Pro. It has a downgraded loop which does not contain Namd graphite. It Canada, the Tour is only available in the 4U weight, which is not really a suitable weight for players who are buying this racquet because they want to smash. For these players, the 3U Pro is a better option.
Item Code: AX99-T
Flex: Stiff
Frame: HM Graphite / NANOMESH NEO / VOLUME CUT RESIN / Tungsten
Shaft: HM Graphite / Namd
Weight / Grip 4U (Avg.83g) G5
Stringing Advice: 20-28 lbs
---
Pre-strung with Yonex Demo Gut
This racquet comes from the factory pre-strung with a version of Yonex demo gut. Demo gut is put into racquets in order to help mass market sporting goods stores sell their racquets. The purpose of this string is to give the racquet shelf-appeal. Demo gut is not intended for players who will be playing games in which the points matter to them. Therefore, unless this racquet is being used by a child, we recommend restringing this racquet with quality Yonex badminton string immediately after purchase.
---
Help Choosing Badminton Racquets

Need help choosing a badminton racquet? Come into our store and talk to our friendly and knowledgeable staff. If you can't do that, try our RACQUET SELECTOR.
---
Racquet Technology
---
Aero+Box Frame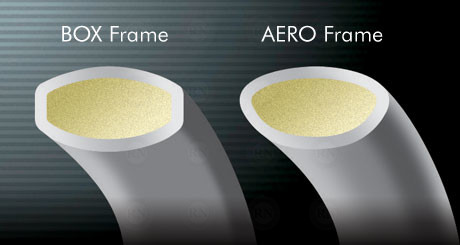 Yonex frames are contoured differently on different parts of the loop. Some areas feature an aerodynamic shape to reduce air resistance. Other areas feature a box shape to provide strength and power. This combination offers a quick swing with a solid feel.
---
Isometric Head Shape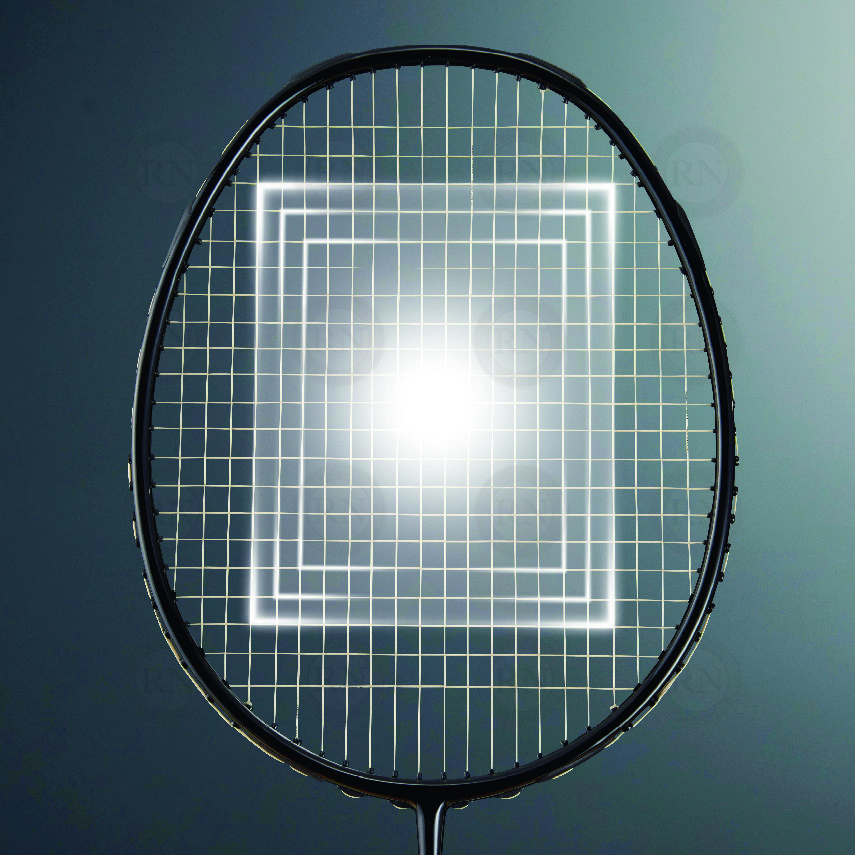 Yonex' square-shaped ISOMETRIC frame shape is designed to keep vertical strings at a similar length. This shape produces a larger sweet spot in all directions.
---
Rotational Generator System

Yonex rotational generator system applies the counterbalance theory in Yonex racquets. Weight is distributed throughout the grip end, frame top and the joint for maximum control. This ensures a smooth and rapid transition to the next shot.
---
Solid Feel Core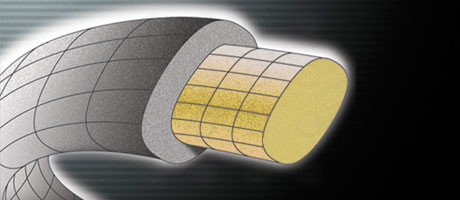 The built-in solid feel core in Yonex premium racquets reduces harmful miscellaneous vibration at impact. This technology, called "solid feel core" is a feature of all Yonex racquets manufactured in Japan.
---
Super Slim Shaft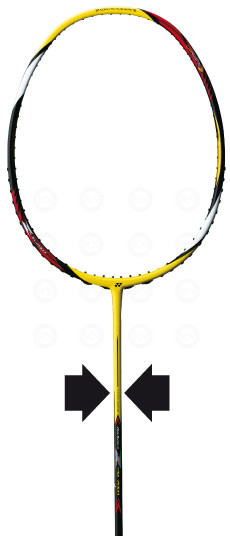 This is the slimmest racquet ever produced by Yonex. It vastly reduces air resistance whilst providing maximum feel.
---
Energy Boost Cap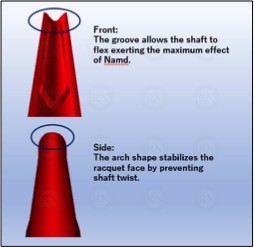 The new shape of the energy boost cap allows the shaft to flex, which ensures the maximum effect of "Namd (more flex and faster kick-back graphite material)" and stabilizes the racquet face by preventing the shaft twisting, increasing control
---
Built in T-Joint
Moulded deep into the layers of graphite where the frame connects with the shaft, the YONEX Built-in T-Joint creates a durable and high-strength one-piece frame that is torque-free.
---
Power Assist Bumper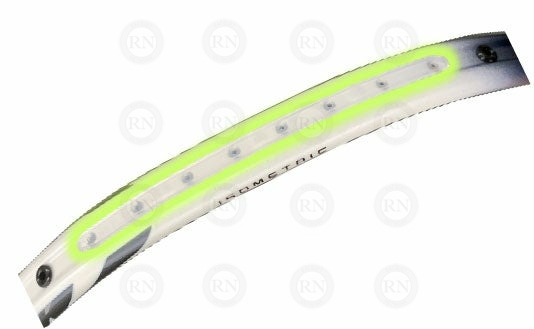 Attached to the top of the racquet to enforce heavier, increased power by configuring the weight directed into the shuttlecock with a tungsten-infused nylon bumper.
---
Expert Service
---
Badminton Racquets – Expert Advice

---
We are Racquet Stringing Experts
---
Yonex Stringing Team
Racquet Network is a member of the prestigious Yonex Stringing Team. We are invited to string at elite tennis and badminton events. While we cannot attend every event we are invited to, we do our best to help out when such events are in Alberta.

---
Racquet Stringing – Expert Advice

Product Details
| | |
| --- | --- |
| Offer Type | This offer must be purchased through the website |
| Item Type | Ships from e-commerce division |
| Store Availability | This ecommerce website does not track in-store inventory, in-store offers, or in-store prices. That information is available in-store. |
| Sport | |
| Brand | |
| Grade | Adult Recreation |
| Game Group | Singles & Doubles |
| Age Group | |
| Player Type | Aggressive |
| Format | Pre-strung |
| Length | |
| Grip Size | |
| Frame Weight | 4U (80-84g) |
| Frame Flex | |
| Stroke Style | |
| Balance | |
| Warranty | 6 months |
| Colours | Red, White |