Description
YONEX B 4000 BADMINTON RACQUET
Standard model for light, easy handling. Designed for youth. Not recommended for teens or adults.
SPECIFICATIONS
Frame: Aluminium
Shaft: Steel
Flex: Stiff
Weight/Grip Size: U (Ave. 98g) G4
Stringing Advice: U 16-20 lbs
Colour: Red
---
Online Offer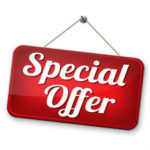 Customers who purchase select premium customized badminton racquets online are offered
free string option
free installation option
free stenciling option
free shipping option
free racquet engraving
free racquet cover engraving
Customers who want this special offer must order online. This offer is not available in-store.
---
Racquet Demo Program

TRY IT BEFORE YOU BUY IT
Racquet Network's pro shop has more than 100 demo racquets on hand. Our demo program gives players a month to try a variety of racquets and then choose the one that is right for them. Book an EXPRESS SERVICE APPOINTMENT to inquire in-person for details.
---
Help Choosing Badminton Racquets

Need help choosing a badminton racquet? Come into our store and talk to our friendly and knowledgeable staff. If you can't do that, try our RACQUET SELECTOR.
---
We are Racquet Stringing Experts
---
Yonex Stringing Team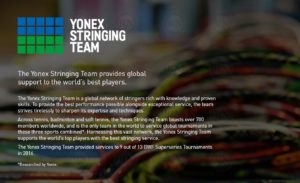 Racquet Network is a member of the prestigious Yonex Stringing Team. We are invited to string at elite tennis and badminton events. While we cannot attend every event we are invited to, we do our best to help out when such events are in Alberta.
No posts found.
Product Details
| | |
| --- | --- |
| Offer Type | This offer must be purchased through the website |
| Item Type | Ships from e-commerce division |
| Store Availability | This ecommerce website does not track in-store inventory, in-store offers, or in-store prices. That information is available in-store. |
| Sport | |
| Brand | |
| Grade | Teen Transition |
| Game Group | Singles & Doubles |
| Age Group | |
| Player Type | Child |
| Format | Pre-strung |
| Length | |
| COLOUR | Red, Lime |
| Grip Size | |
| Frame Weight | U (95+g) |
| Frame Flex | |
| Stroke Style | |
| Warranty | 6 months |