Description
YONEX VOLTRIC 70 E-TUNE BADMINTON RACQUET
The world's first racquet to allow 7 possible configurations combined with our powerful TRI-VOLTAGE SYSTEM.
YONEX TRI-VOLTAGE SYSTEM
Traditionally, extra weight at the top of the racquet frame has increased hitting power but reduced the speed of racquet handling. In contrast, a lighter top to the frame increases speed but causes a loss of hitting power.
For the first time, the new TRI-VOLTAGE SYSTEM successfully combines the contrasting characteristics of exceptional power and great handling. YONEX has developed a racquet which achieves the combination of heavy smashes and speedy racquet handling.
Voltric is Power: The stiff racquet structure at the top of the frame allows the head to bend in a very controlled way and hold shuttles on the string bed for longer. The thin frame sides then allow the frame to flex more and transfer more energy to the shuttle. This combination allows you to smash with instant power.
Voltric is Agility: In VOLTRIC, the weight is balanced on the top of the frame and at the joint area which allows good handling while also maintaining power. The thin sides of the frame and at the top of the head reduce air resistance and improve the handling even further. Players can now make a full swing even during short range rallies as VOLTRIC responds instantly to even subtle movements.
SPECIFICATIONS
Item Code: VT70ETN
Flex: Medium
Frame: H.M. Graphite, NANOMETRIC, Tungsten
Shaft: H.M. Graphite, Ultra PEF
Weight / Grip Size:
4U (Ave.83g) G4,5
3U (Ave.88g) G4,5
Colour: White
Cover: Cover included
HOW TO TUNE YOUR VOLTRIC 70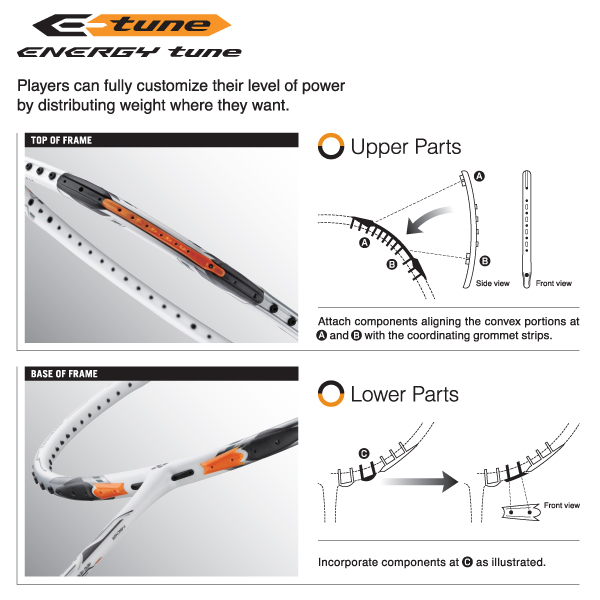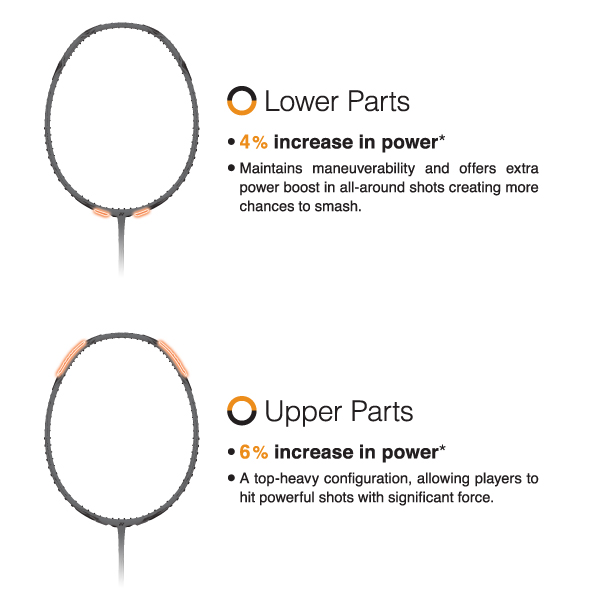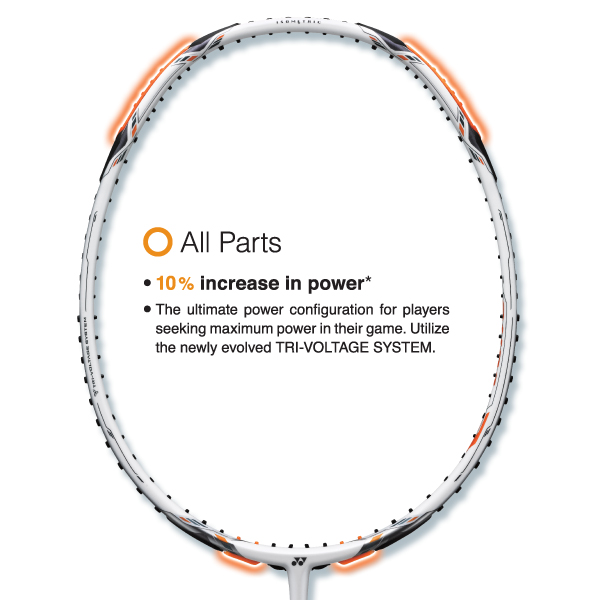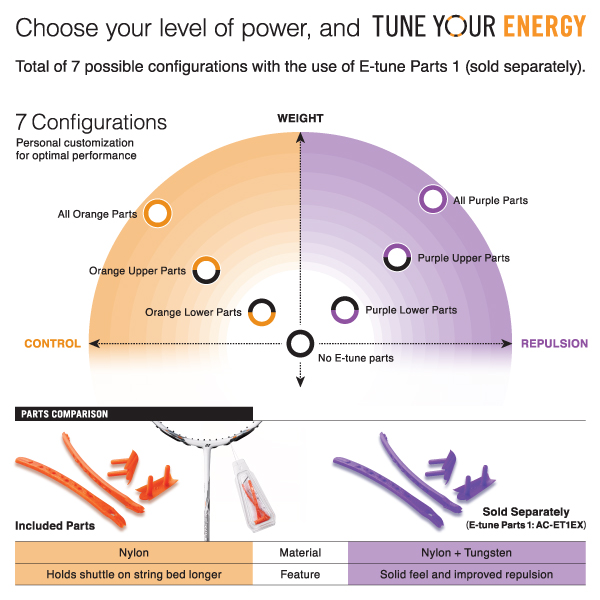 ---
Online Offer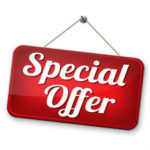 Customers who purchase select premium customized badminton racquets online are offered
free string option
free installation option
free stenciling option
free shipping option
free racquet engraving
free racquet cover engraving
Customers who want this special offer must order online. This offer is not available in-store.
---
Racquet Demo Program

TRY IT BEFORE YOU BUY IT
Racquet Network's pro shop has more than 100 demo racquets on hand. Our demo program gives players a month to try a variety of racquets and then choose the one that is right for them. Book an EXPRESS SERVICE APPOINTMENT to inquire in-person for details.
---
Help Choosing Badminton Racquets

Need help choosing a badminton racquet? Come into our store and talk to our friendly and knowledgeable staff. If you can't do that, try our RACQUET SELECTOR.
---
We are Racquet Stringing Experts
---
Yonex Stringing Team
Racquet Network is a member of the prestigious Yonex Stringing Team. We are invited to string at elite tennis and badminton events. While we cannot attend every event we are invited to, we do our best to help out when such events are in Alberta.

No posts found.