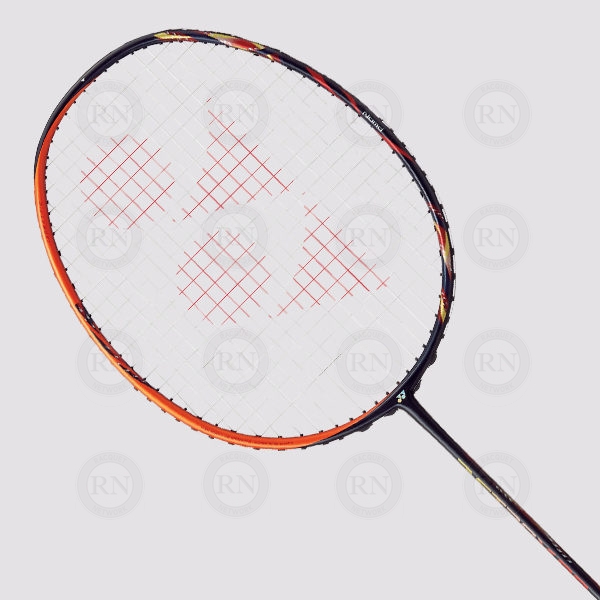 The Yonex ™ Astrox 99 badminton racquet has several technical innovations that improve upon earlier racquets in the Astrox series. Each of these innovations are described below. If you want to test drive this racquet, stop by our store in southwest Calgary.
---
Buy Yonex Astrox 99
---
Yonex Astrox 99 Badminton Racquet Innovations
---
Yonex Namd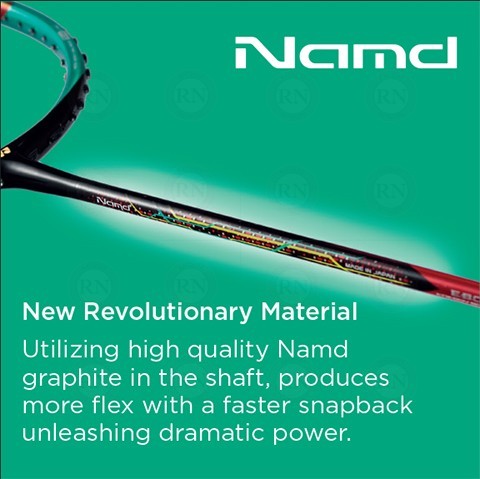 A world-first, new dimension graphite material, Namd, greatly improves the adhesion of the graphite fibers and resin by attaching nanomaterial directly to the graphite fiber.
In high performance racquets, it is common to combine nanomaterials with resin that connects graphite fibers, but in Yonex Namd, nanomaterials are directly adhered to the graphite fibers and resin is greatly increased. This major improvement in Yonex racquets produces a shaft that flexes and stores energy, delivering explosive force on impact with the shuttle.
---
Yonex Badminton Racquet Full Frame Namd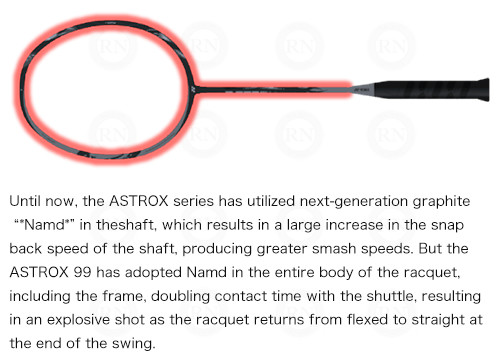 The ASTROX 99 has adopted Namd in the entire body of the racquet, including the frame. This doubles contact time with the shuttle, resulting in an explosive shot, as the racquet returns from flexed to straight at the end of the swing.
---
Yonex Nanometric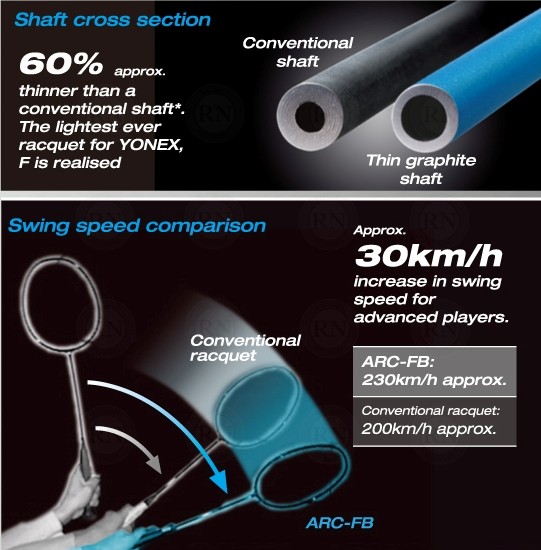 NANOMETRIC* improves the bonding strength between the carbon fibres enabling us to take racquet shaft construction to another level. By reducing the amount of carbon in the shaft to make it 60%* thinner than a conventional racquet whilst retaining stiffness, YONEX has created a revolutionary lightweight racquet with lightening head speed and control.
*NANOMETRIC is the new material which applies the NANOALLOYTM Technology of Toray Industries, Inc.
---
New Grommet Pattern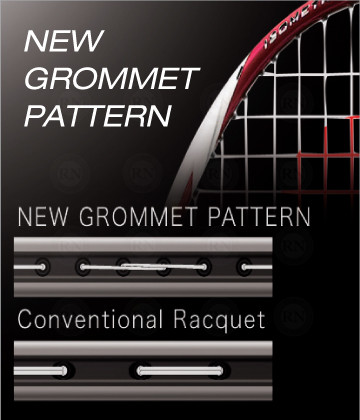 Yonex' new single-pass grommet hole construction provides more grommet holes and fewer shared holes than other brands. This permits for a more high-performance stringing pattern.
---
Rotational Generator System

Yonex rotational generator system applies the counterbalance theory in Yonex racquets. Weight is distributed throughout the grip end, frame top and the joint for maximum control. This ensures a smooth and rapid transition to the next shot.
---
Solid Feel Core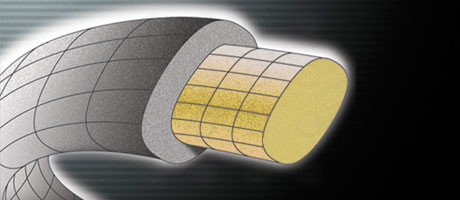 The built-in solid feel core in Yonex premium racquets reduces harmful miscellaneous vibration at impact. This technology, called "solid feel core" is a feature of all Yonex racquets manufactured in Japan.
---
Super Slim Shaft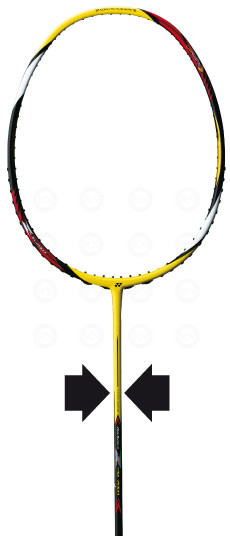 This is the slimmest racquet ever produced by Yonex. It vastly reduces air resistance whilst providing maximum feel.
---
Aero+Box Frame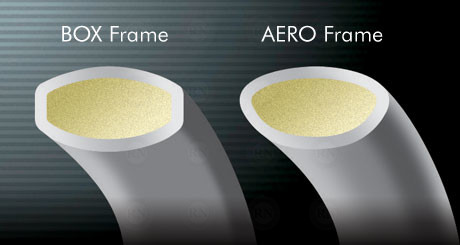 Yonex frames are contoured differently on different parts of the loop. Some areas feature an aerodynamic shape to reduce air resistance. Other areas feature a box shape to provide strength and power. This combination offers a quick swing with a solid feel.
---
Built in T-Joint
Moulded deep into the layers of graphite where the frame connects with the shaft, the YONEX Built-in T-Joint creates a durable and high-strength one-piece frame that is torque-free.
---
Energy Boost Cap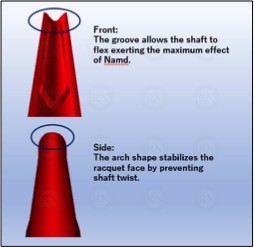 The new shape of the energy boost cap allows the shaft to flex, which ensures the maximum effect of "Namd (more flex and faster kick-back graphite material)" and stabilizes the racquet face by preventing the shaft twisting, increasing control
---
Isometric Head Shape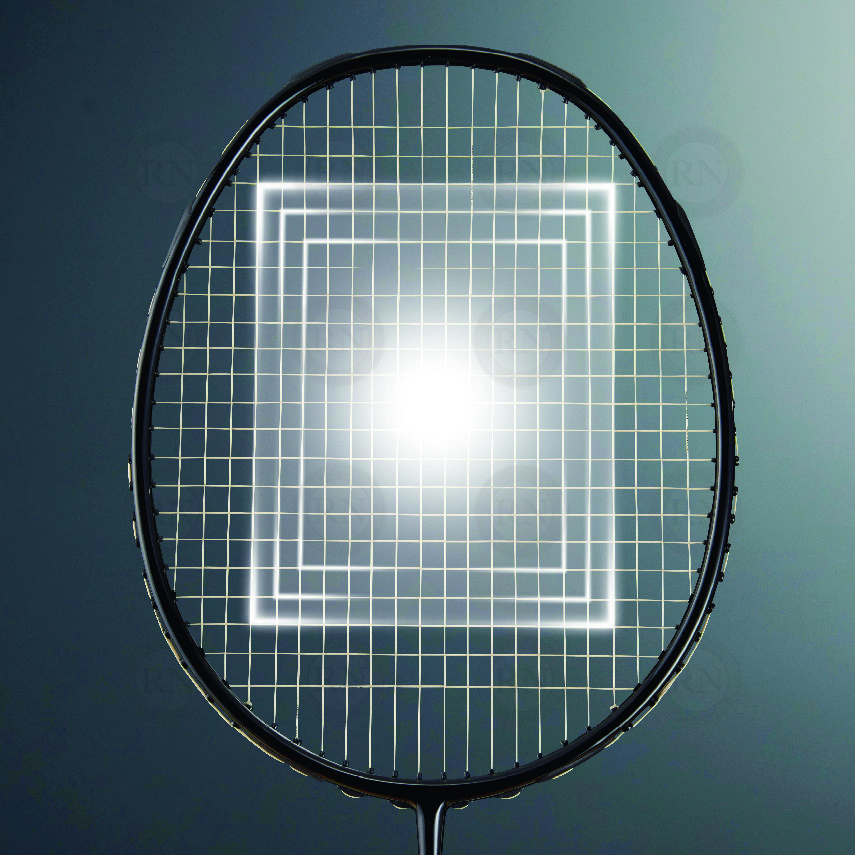 Yonex' square-shaped ISOMETRIC frame shape is designed to keep vertical strings at a similar length. This shape produces a larger sweet spot in all directions.