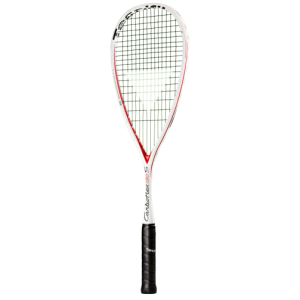 For the past three years, Racquet Network has been committed to carrying replacement parts for Tecnifibre's Carboflex series of squash racquets.
Since these racquets were identified and sold as supported racquets under our Supported Squash Racquets Program, we are fully committed to carrying replacement parts for the three year life cycle of the racquet and for up to three years after the frame is discontinued by Tecnifibre ™.
On 1 March 2018, the Carboflex series was official discontinued by Tecnifibre. Therefore all replacement parts in our inventory are now for sale with stringing services only. This means that customers cannot buy parts and take them out of the store. They can only be purchased as part of our racquet stringing services by customers who purchased their racquet from us.

Racquet Network is fully committed to ensuring that customers who purchased a Carboflex S series squash racquet from us will be able to continue getting replacement grommets and bumper guards with stringing services for up to three more years. Should we have any parts left over on 1 March 2021, these parts will once again be available for separate purchase.