Description
Yonex Astrox 100 ZX Badminton Racquet
To be released 20 MAR 2020
Pre-strung with Yonex Demo Gut
This racquet is pre-strung with Yonex Demo Gut. This string is put into lower cost Yonex racquets to help them keep their shape and to allow the customer to have an opportunity to get a feel for the racquet before choosing the right string for their playing style. Yonex Demo Gut is a temporary string that should be upgraded shortly after purchasing the racquet.
Item Code:
Flex:
Frame: HM GRAPHITE + NANOMESH NEO + TUNGSTEN
Shaft: HM GRAPHITE + Namd
Weight / Grip Size:
4U (Ave 83g)
Grip 5
Stringing Advice: F:20-28 lbs
Made in: Made in Taiwan
---
Two Special Offers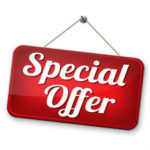 OPTION #1 – Customers who purchase select premium badminton racquets online are offered
free string
free installation
free stenciling
free shipping
Customers who want this option must order online. This offer is not available in-store.
OPTION #2 – Customers who purchase select premium racquets in-store are offered
Customers who want this option must order in-store. This offer is not available online.
---
Advance Rotational Generator System
The new innovative Rotational Generator System precisely distributes weight to the top of the frame, joints, and the end of the racquet grip.
In ASTROX 100 ZZ, Black Micro Core material at the top of the frame increases rigidity by 4% and vibration absorption by 2%*1. While the use of Black Micro Core material puts more weight on the head of the frame. A new built-in T-joint, which is 1.3%*1 lighter than any other Yonex racquet, allows the racquet to have a lower weight distribution. By redesigning the racquet's weight distribution in this manner, high rotational power needed for strong continuous smashes is generated.
---
Yonex Namd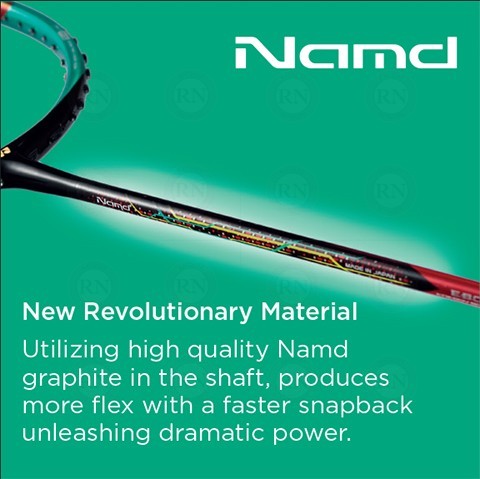 A world-first, new dimension graphite material, Namd, greatly improves the adhesion of the graphite fibers and resin by attaching nanomaterial directly to the graphite fiber.
In high performance racquets, it is common to combine nanomaterials with resin that connects graphite fibers, but in Yonex Namd, nanomaterials are directly adhered to the graphite fibers and resin is greatly increased. This major improvement in Yonex racquets produces a shaft that flexes and stores energy, delivering explosive force on impact with the shuttle.
---
Newly Designed Cap
A new structure reduces shaft twisting and increases its flexibility. Thumb fitting shape transmits even more power to the shuttle.
---
Isometric Head Shape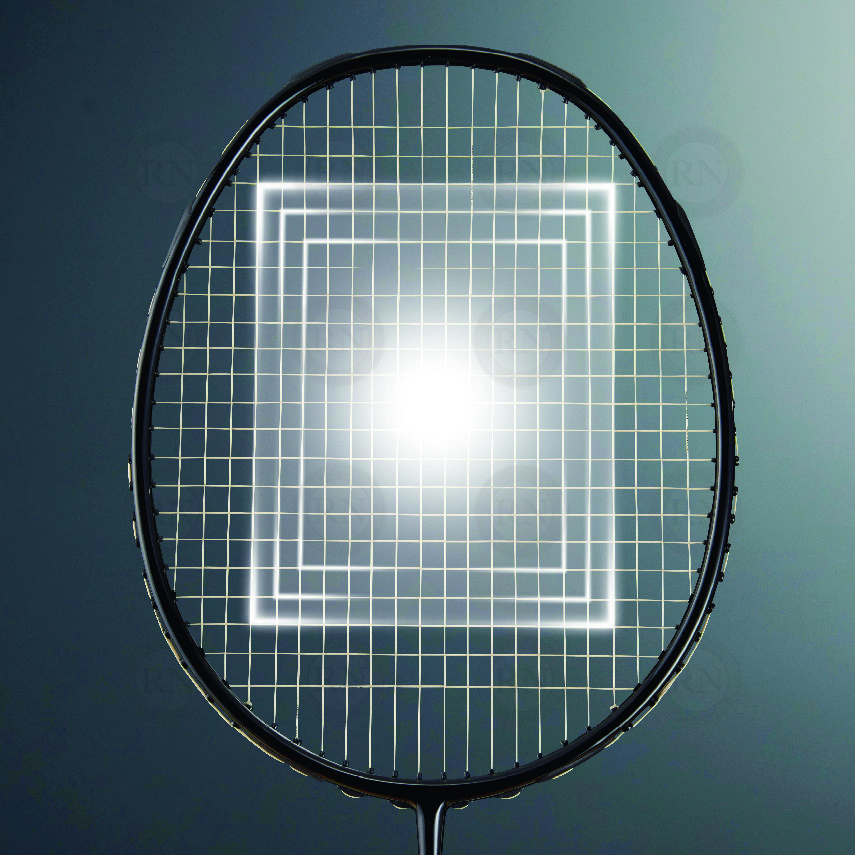 Yonex' square-shaped ISOMETRIC frame shape is designed to keep vertical strings at a similar length. This shape produces a larger sweet spot in all directions.
---
New Grommet Pattern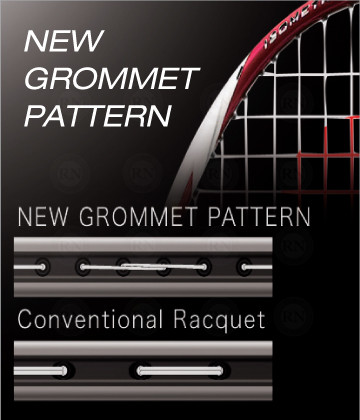 Yonex' new single-pass grommet hole construction provides more grommet holes and fewer shared holes than other brands. This permits for a more high-performance stringing pattern.
---
Solid Feel Core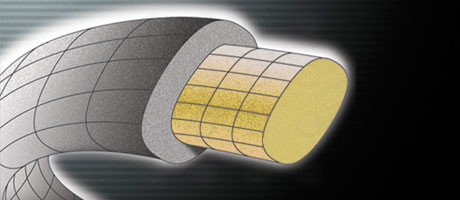 The built-in solid feel core in Yonex premium racquets reduces harmful miscellaneous vibration at impact. This technology, called "solid feel core" is a feature of all Yonex racquets manufactured in Japan.
---
Yonex Aero Frame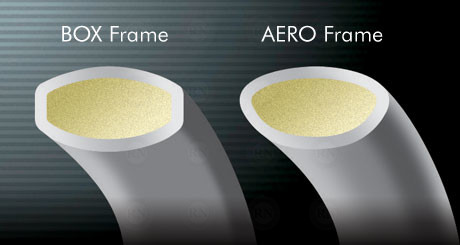 Decreases air resistance and realizes a quicker swing.
---
Yonex Extra Slim Shaft
EXTRA SLIM SHAFT – THE THINNEST STRONGEST EVER PRODUCED BY YONEX
Cutting edge NANOMETRIC carbon technology is used to produce an ultra-thin, ultra-tough, aerodynamic shaft, created for a stronger and more intense shot.
---
Built in T-Joint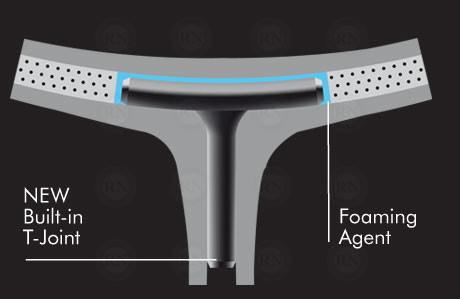 'New' Built-in T-Joint is manufactured from a special lightweight plastic combined with epoxy resin and a foaming agent. Yonex says that it enhances quality and performance by increasing the stability of the shuttle on the stringbed and through the air.
---
Rexis
Rexis is a high-performance shaft precisely designed through and advanced molding technique with High-Quality, ingenuitive, Performance Graphite material. It has surpassed Yonex's quality standards.
---
Racquet Demo Program

TRY IT BEFORE YOU BUY IT
Racquet Network has more than 100 demo racquets on hand. Our demo program gives players a month to try a variety of racquets and then choose the one that is right for them. Inquire in-store for details.
---
Help Choosing Badminton Racquets

Need help choosing a badminton racquet? Come into our store and talk to our friendly and knowledgeable staff. If you can't do that, try our RACQUET SELECTOR.
---
Badminton Racquets – Expert Advice

---
We are Racquet Stringing Experts
---
Yonex Stringing Team
Racquet Network is a member of the prestigious Yonex Stringing Team. We are invited to string at elite tennis and badminton events. While we cannot attend every event we are invited to, we do our best to help out when such events are in Alberta.

---
Racquet Stringing – Expert Advice

---
Where to Play Badminton in Calgary
Racquet Network staff do our best to encourage participation in racquet sports programs across Calgary.
---
Service Language Options
In addition to English, we have staff available who can serve customers in other languages.
我们提供普通话服务!给我们发个电子邮件,或者来我们的商店预约。我们会高兴的帮助您。
很抱歉,我们不在电话上提供中文服务
电子邮箱: orders@racquetnetwork.com
商店地址: 310-2525 Woodview Dr SW T2W 4N4
Ang Dito sa Racquet Network ay nagbibigay ng serbisyo sa tagalog. Mag email lang sa orders@racquetnetwork.com. O mag-book lang ng appointment sa store namin na matatagpuan sa 310-2525 Woodview Dr SW T2W 4N4. Ang tulong sa tagalog ay hindi maaari sa pamamagitan ng tawag.
Product Details
| | |
| --- | --- |
| ESW | 0.400 kg |
| ESD | 70 × 27 × 4 cm |
| Sport | |
| Brand | |
| Grade | Adult Recreation |
| Game Group | Singles & Doubles |
| Age Group | |
| Player Type | Aggressive |
| Format | Pre-strung |
| Length | |
| Grip Size | |
| Frame Weight | 4U (80-84g) |
| Item Type | Conditional Item |
| Frame Flex | |
| Stroke Style | |
| Balance | |
| Warranty | 6 months |