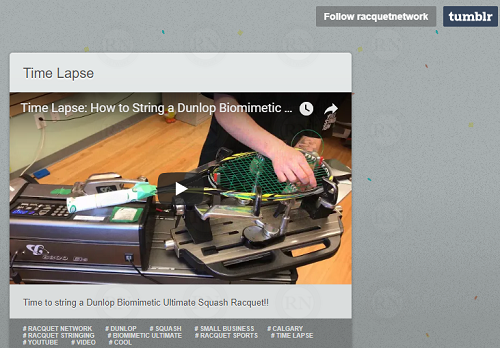 Now that Tumblr has decided that it will be reorienting itself as a family-friendly blogging site, Racquet Network has decided to activate our long dormant Tumblr account.
Although our Tumblr account was set up several years ago, we chose not to do anything with it due to Tumblr's reputation. That changed on December 17 when Tumblr committed to removing all adult-only content from their service.
Racquet sports players who are also Tumblers can follow us at racquetnetwork.tumblr.com where we post regular social media updates.