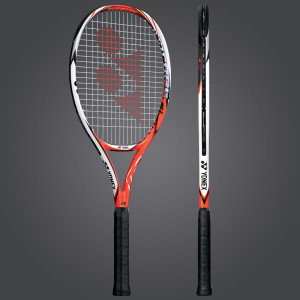 YONEX USA PRESS RELEASE
8 MAY 2015
Yonex ™ VCORE Si 100 Named "Best for Feel" in UK's Tennishead
The VCORE Si 100 was named "Best for Feel" in the June issue of UK tennis magazine Tennishead's 2015 Racket Reviews.
The review praised the racquet's strong focus on spin, and its potent sweet spot due to the dense feel of the string pattern. It also praised the frame's specific engineering towards both spin and power. "There's no better feeling," lauded the article.
With a unique grommet pattern that increases string movement, the VCORE Si puts that extra edge of spin needed to shock opponents on the court.
Angelique Kerber has sealed two recent victories at the Family Circle Cup and Porsche Tennis Grand Prix with the racquet.