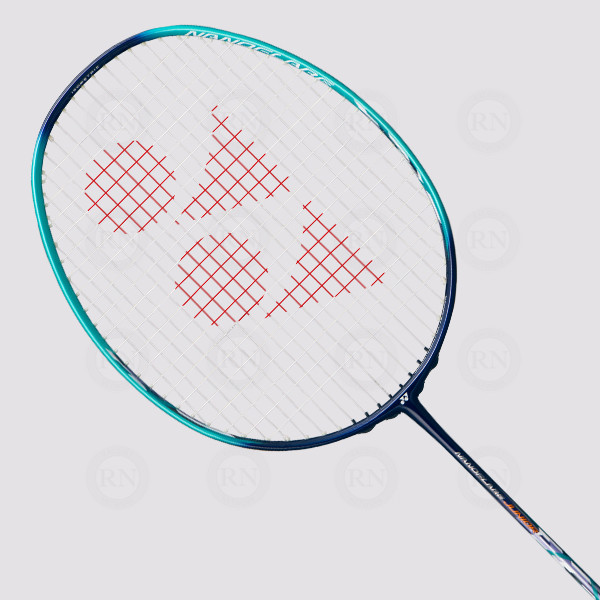 The Yonex Nanoflare series consists of head-light racquets that also provide extra shuttle speed and distance.
While many players around the world prefer the touch and maneuverability of a head-light racquet, the one downside to these racquets has been sacrificing the shuttle speed and power of a head-heavy racquet.
In 2019, Yonex upended that contradiction with the new Nanoflare 700, a head-light racquet built with unique technology and construction that helps adult players not only play nimbly but also achieve increased shuttle acceleration allowing them to hit deep into their opponent's court.
To achieve this, designers and engineers at Yonex re-imagined frame design.
Firstly, the Nanoflare 700 was the first racquet to utilize the Sonic Flare System design, utilizing the latest in graphite technologies, such as TORAYCA® M40X*, to create a stable yet highly repulsive head shape.
Additionally, by designing a highly aero-dimensional shape built to compress and "snap back" they were able to realize an ultra-light racquet for players who demand agility, that was also able to launch the shuttle at speeds not before possible in a head-light racquet. This also resulted in a greater hitting feeling and less impact on the player's arm.
Launching alongside the 700 were four other models in the head-light NANOFLARE series.
The 370 SPEED is designed for advanced players who desire improved smash speeds.
The 270 SPEED is intended for intermediate to advanced players seeking greater clears,
The 170 LIGHT is for beginning players who require the ultimate in lightness and maneuverability.
Meanwhile, the NANOFLARE JR combines the lightweight, maneuverability with added speed, distance and comfort of the 700 in a junior-sized racquet intended for competitive junior athletes.