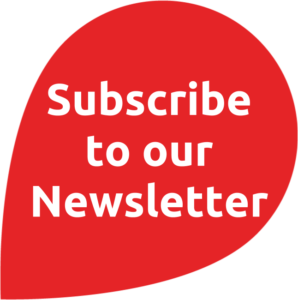 Customers who know us well, know that the very best deals we offer are found exclusively in our newsletters. They also know that the best of the best offers usually require quick action. They know that we reward readers who are paying attention to the deals we are offering.
They also know that our newsletter offers some excitement and bit of competition. Unlike most stores, we send out a lot of severely limited offers. Our newsletter is like a radio station offering prizes to the first three callers. It is not unusual for us to send out a newsletter offering FREE STRINGING to the first three customers who place their order through our website.
Longtime customers also know that our newsletter subscribers are the very first to find out about demo racquet clearances and other special offers that typically feature discounts of 50% or more. Some of our offers are first-come-first-serve offers that reward customers for coming into our store. Others are online offers that require purchases through our website.
If you are a new customer, you may be interested in learning that we are grateful to customers who say nice things about us on Facebook, Google+ and Yelp. You may also be interested in the fact that our website app automatically sends out discount codes when customers post product reviews on racquetnetwork.com. And, you may be surprised to learn that we sometimes hide coupon codes in blog posts.
Here is an example of that right now. The coupon code is: blogsurprise422. For the next 24 hours, the first 10 customers who use this coupon code will enjoy a discount of 50% on any one item from our STRING category.
Find out about this discount too late? That's unfortunate. The good news is that there is another deal just around the corner. Simply subscribe to our newsletter and pay attention to the articles we post on our website. Like we said above, we reward customers who are paying attention to our marketing efforts.
[enewsletter_subscribe]