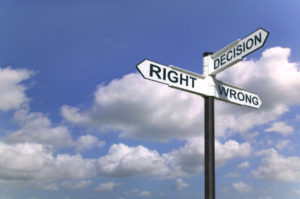 It doesn't matter what you are buying — racquets, shoes, string, accessories — price should not be your most important consideration. If it is, you will almost certainly make a poor decision.
In the past 24 hours, for example, we have had two customers make poor decisions because they had price-focused tunnel vision. One spent twice as much as she should have because she refused to consider a less expensive pickleball paddle that was perfectly suited to her needs. Another saved $40.00 but walked away with shoes that will actually detract from his on court performance and may actually lead to injury.
We understand that price has to be a consideration at some point in the purchasing process. That is completely reasonable. But it should never be a starting point.
Sports are about performance. The products that you purchase for sporting activities must not hinder or detract from your performance.
All too often, customers come into our store with the preconceived notion that expensive is good and cheap is bad. While this may be generally true (most products are priced according to their input costs), it is not always the case. Sometimes, the better option is the cheaper one.
How can you know? Come into our store and ask our experts.
Staff at Racquet Network are trained to ask questions. They want to know what level you will be playing at and the context you will be playing in. They will also want to know what problem you are trying to solve. Once they have this information, they will be able to help you select some products that fit your needs.
Often, our staff will come up with a category of products that will support your performance goals. And within that category, there will be items at different price points. At that point, price considerations become appropriate. But not before. Otherwise, you run the risk of buying the wrong product just because it is offered at the right price.