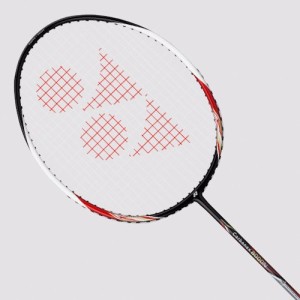 Yonex Cabonex series of badminton racquets are popular institutional racquets. Typically available at three different price points, this series offers heavy duty institutional frames that are perfect for junior and senior high school badminton programs.
The Carbonex series was designed for institutional use. It is available in steel/aluminum, steel/graphite and all-graphite options at three slightly different price points. Steel/graphite provides the best overall material combination for budget conscious institutional users.
Schools who have purchased the Yonex Carbonex series from us have expressed a high degree of satisfaction. The most interesting comments have been about the durability of this series over the racquet that are made available to schools through the usual institutional suppliers.
---
| | |
| --- | --- |
| | For a full list of racquets in this category, please check out our ONLINE RACQUET SELECTOR. You can sort by sport, gender, brand, size, weight, balance and more. |
---
---
| | |
| --- | --- |
| | For a full list of racquets in this category, please check out our ONLINE RACQUET SELECTOR. You can sort by sport, gender, brand, size, weight, balance and more. |