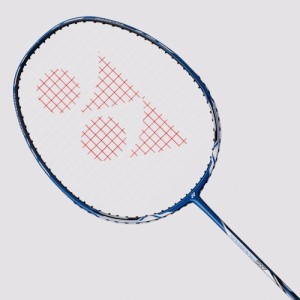 Teenage beginners are not the same as adult beginners. Therefore they need racquets that are different from adult beginners. For example, younger teens do have adult strength yet. This means that they need more flexible shafts than adults or older teens.
While teens often believe that they need the same high-end racquet as their favourite professional badminton player, this is rarely the case. Professional racquets are generally not suitable for teens and will usually harm their game, not help it.
Below is a sample of racquets that our experts have determined to be suitable for most teenage beginners. For more information, please come into the store and consult with one of our experts. We are open 7 days a week and we carry Calgary's largest selection of badminton racquets for men, women, teens and children.
---
| | |
| --- | --- |
| | For a full list of racquets in this category, please check out our ONLINE RACQUET SELECTOR. You can sort by sport, gender, brand, size, weight, balance and more. |
---
Badminton Racquets for Teens
Here is a sample of nine badminton racquets that our experts believe are best for teens.

---
| | |
| --- | --- |
| | For a full list of racquets in this category, please check out our ONLINE RACQUET SELECTOR. You can sort by sport, gender, brand, size, weight, balance and more. |