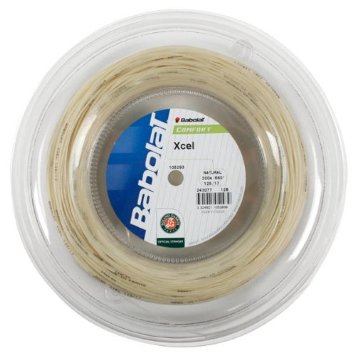 We never recommend individual tennis string products nor do we rank them. We recommend string categories from which players can pick a string that works best for them.
The best overall tennis string category for recreational ladies is 17 gauge soft strings, like multifilaments, synthetic guts and natural guts. All of the strings in this group are suitable for recreational ladies who are not frequent string breakers.
Tennis Strings Recommended for Recreational Ladies
All tennis strings in this group are soft, powerful and playable. This is perfect combination for most ladies at the recreational level. However, some ladies may swing a lot harder than usual and may find that they need to move up to thicker 16 gauge strings.