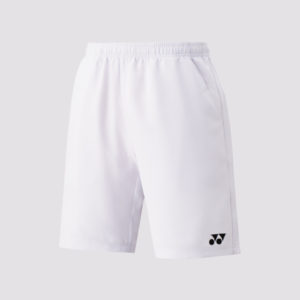 Racquet Network has received a large inventory of white shorts for kids and adults at our new store in southwest Calgary.
These shorts are suitable for badminton, squash, tennis and/or racquetball.
Customers may purchase these items in-store during regular business hours which are currently:
– 11:00am-8:00pm Mon-Fri
– 11:00am-5:00pm Sat/Sun
– Closed on all statutory holidays
Address: 310 2525 Woodview Dr SW
Today's arrival include more than 100 new pairs of white shorts for boys in sizes extra small, small, medium, and large. In the same shipment we received more than 50 pairs of white shorts for men and all sizes and the same number of white skirts and skorts for women and girls. In general, Racquet Network carries a large inventory of shirts and shorts suitable for all white clubs such as The Glencoe Club and Calgary Winter Club.
Our new 2000 sq foot store features an apparel section that is larger than most pro shops. We also carry a full selection of shoes, racquets string and racquet accessories.