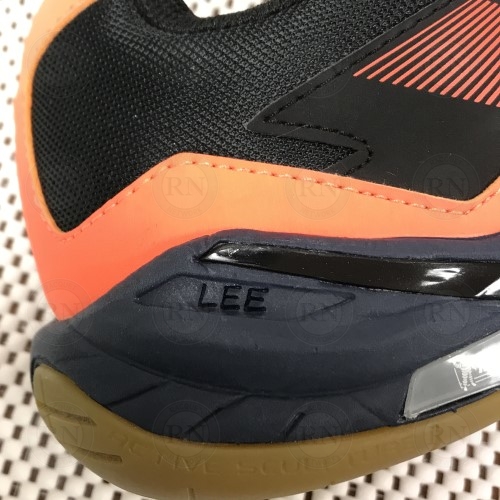 Laser engraving your court shoes is one way to protect your property.
If you've ever had a racquet bag stolen from your car, you know how frustrating it is.
If you're a parent, you know how frustrating it can be when somebody steals your kid's brand new shoes.
In both of these instances, laser engraving can lead to a happy ending.
Laser engraving marks your property in a very inconspicuous way. In most cases, the thieves don't even notice that it is marked.
But you know. So you can easily identify what is yours. which means that you have an opportunity to recover your property.
Racquet Network offers free laser engraving on many premium products including shoes and racquets.
Shoes are engraved on a back outer face so that the engraving can be seen from behind.
So if a player from your school or club swipes your shoes, they are easy to spot, identify, and recover.
Racquets, meanwhile, are engraved on their shafts making identification simple for players and racquet stringers.
By laser engraving racquets, shoes, bags and other items, we make it easy for police monitoring Kijiji and crooked pawn shops to tie car prowlers to specific crimes and lay charges.
We also make it possible to return property to its owners once it's recovered.
All you have to do is file a police report telling police how your property is marked.