Description
Yonex ™ Vcore Game Tennis Racquet – Red
Our Description
Yonex Vcore series of tennis racquets was created for players who like to hit with pace and spin. Every bit of technology that goes into this series is aimed at making it faster and more powerful. Yonex' engineers have considered every element. The latest line in the Vcore series is more aerodynamic than ever before. It has enhanced graphite that allows more dwell time for the ball on the strings and it has improved grommet placement to allow more ball pocketing. Taken together, these technological improvements create faster swing speeds which are capable of increasing overall ball spin.
---
Help Choosing Tennis Racquets

Need help choosing a tennis racquet? Come into our store and talk to our friendly and knowledgeable staff. If you can't do that, try our RACQUET SELECTOR.
---
Manufacturer's Description
The New Shape of Spin. The highest-spin producing racquet in Yonex' history, the new VCORE embraces the latest in Yonex technology, such as a drag-reducing Aero Trench and Liner Tech, meaning the strings enter the racquet at a straighter angle, to allow for easy access to incredible spin.
---
Online Offer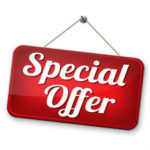 Customers who purchase select premium Yonex, Babolat or Tecnifibre tennis racquets online are offered
free string option
free installation option
free stenciling option
free shipping option
free racquet engraving
free racquet cover engraving
Customers who want this special offer must order online. This offer is not available in-store.
---
Racquet Specifications
---
Head Size and Stringing Pattern
The Vcore Game follows 16×19 stringing pattern and has a head size of 100 square inches, which puts it in the all-purpose category. Like all other racquets with this head size, the Vcore Game is suitable for singles and/or doubles.
---
Racquet Demo Program

LARGE SELECTION OF DEMO RACQUETS
Racquet Network's pro shop offers Calgary's largest selection of badminton, tennis, squash, pickleball and racquetball racquets for customers to try. Book an EXPRESS SERVICE APPOINTMENT to visit the pro shop in person and find out more.
How to Test Drive Yonex Vcore Tennis Racquets
---
Weights, Lengths and Grip Sizes
The Yonex Vcore Game weighs 270g/9.5oz and is being manufactured in grip sizes 1 through 3. Yonex Canada will not import all of these sizes into Canada, however. So the grip sizes available for purchase will be in the drop down list at the start of this page. All Vcore Game racquets are the same length (27 inches) which is the standard size for adult tennis racquets.
Which Yonex Vcore is Best for Me?
Materials and Balance Point
The frame of the VCORE Game consists of a variety of graphite materials including high modulus graphite, Nanometric XT and Nanomesh Neo. The balance of this racquet is dependent on the addition of string, grip, overgrip and vibration dampeners. Off the shelf, the VCORE Game is 4 points head light (330mm).
Stringing Advice
This racquet comes with strings installed. The recommended tension for this racquet is printed on the frame. In general, we advise players to avoid using polyester strings for racquets under 300 grams. So the string you choose will depend on the weight of the racquet. As always, poly strings should be strung a lower tensions than mutifilament, natural or synthetic gut strings. Customers who need advice on this subject should come into our store and discuss options with our staff.
---
Racquet Technology
---
Isometric Head Shape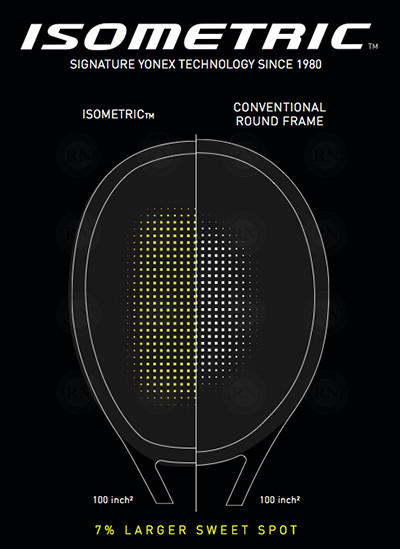 ISOMETRIC™ technology continues to help the world's greatest players achieve global success. Developed over 30 years ago, the ISOMETRIC™ design increases the sweet spot by 7%*. Compared to a conventional round frame, a square-shaped ISOMETRIC™ racquet generates a larger sweet spot by optimizing the intersection of the main and cross strings. ISOMETRIC™ delivers greater control without sacrificing power. ISOMETRIC™ is a Trademark of Yonex CO., LTD.
*Tested by Yonex
---
Aero Trench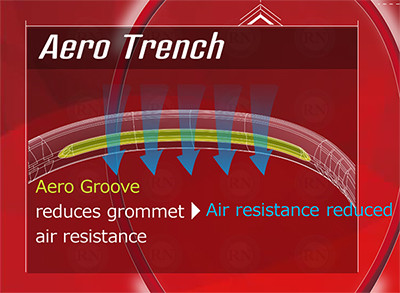 To achieve faster head speeds for increased spin potential, the new Aero Trench reduces drag by uniquely hiding the grommets located at the top of the racquet frame.
---
Aero Fin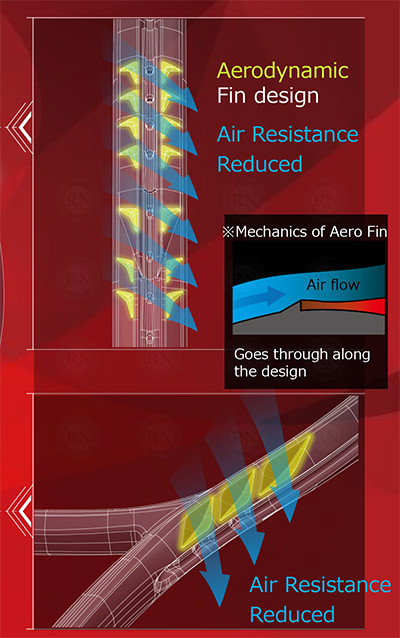 Aerodynamic fins that were featured in the VCORE SV have also been upgraded and positioned towards the bottom of the VCORE's frame. The new Aero Fins are strategically carved out sections that allow for improved maneuverability.
---
Liner Tech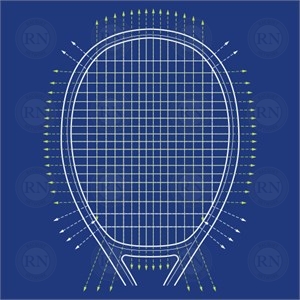 For improved power and comfort
Straight hole grommets elongate the strings to optimize power and comfort on off-center shots.

No posts found.

Product Details
| | |
| --- | --- |
| Sport | |
| Brand | |
| Grade | Adult Recreation |
| Game Group | Singles & Doubles |
| Age Group | |
| Player Type | Defensive |
| Stroke Style | |
| Format | Pre-strung |
| Length | |
| Grip Size | |
| Head Size | 100 sq in (645 sq cm) |
| Balance | |
| Frame Flex | |
| Frame Weight | 250g/8.8oz, 270g/9.5oz |
| Pattern | |
| Recommended Tension | 45-60 lbs (20-27 kg) |
| Item Type | Ships from e-commerce division 3 |
| Warranty | 6 months |