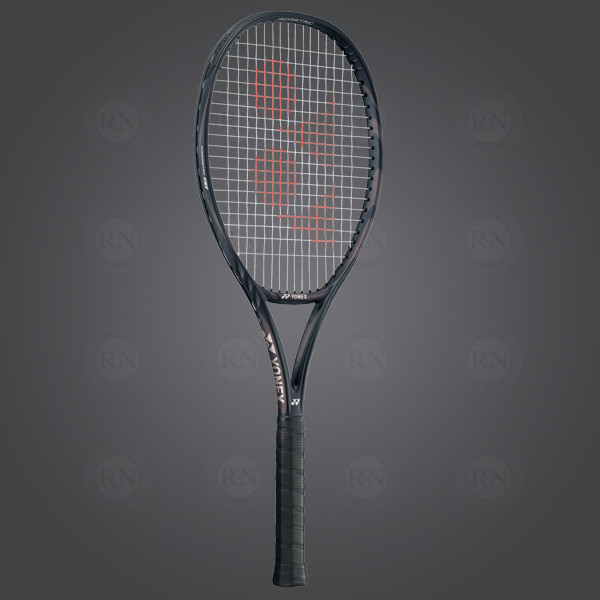 Which Yonex Vcore Tennis Racquet is Best for Me?
Yonex Vcore series of tennis racquets was created for players who like to hit with pace and spin.
Every bit of technology that goes into the Yonex Vcore series of tennis racquets is aimed at making these racquets swing faster and generate more power.
In the newest line, Yonex' engineers have tweaked every possible feature. It is more aerodynamic than ever before. It has enhanced carbon materials that allow more dwell time. Plus, it has improved grommet placement to greater more ball pocketing.
These three features combine to create faster swing speeds which are capable of increasing overall ball spin.
Within the series, however, there are different kinds of racquets for different kinds of players.
The Vcore 95 is for elite singles players who drive balls through the court from the baseline. It is not for doubles players and it is not for beginners. With a tiny 95 square inch head, the Vcore 95 is for players at the 4.5+ level.
At 98 sqare inches, the Vcore 98 is slightly larger and slightly more forgiving. Primarily used by 4.0+ players, the Vcore 98 is also a singles racquet used by many tour pros and challenges.
The all-purpose racquet in this series is the Vcore 100. Like most 100 square inch tennis racquets, the Vcore 100 is suitable for singles and/or doubles and can be used by players all the way from intermediate to advanced/elite. In fact, if this frame is strung with the right string at the right tension, it can even be used by beginners.
All of the frames above come unstrung, meaning players who purchase them will be able to customized them exactly the way they want. The remaining two racquets in the Vcore series — the Vcore Feel and the Vcore Game — come pre-strung and are ready to use right off the shelf.
Both of these pre-strung racquets are 100 square inches, making them suitable for both singles and doubles at the beginner to intermediate level. At 250 grams (8.8 ounces), the Vcore Feel is aimed primarily at ladies and juniors while the Vcore Game (270 grams/9.5 ounces) is aimed primarily at rec-level adult men.
Frames, of course, are only half of the equation. How you string them matters equally as much as the frame you choose. So once you have decided which of these Yonex frames is the best fit for you, come and talk to us. We'll make sure you string it your best advantage.