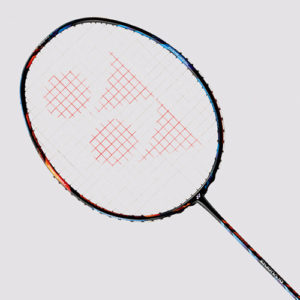 Yonex ™ Duora series of badminton racquets were released in late 2016. The first racquet from this series that was available in Canada was the Duora 10. In 2017, a number of new frames were released. Several new models have been introduced since and Duora is now a full fledged series.
The Duora series was designed to replace the Arcsaber series of badminton racquets. Technology built into the racquet creates a forehand side and a backhand side in the same racquet. This means that it is important for players to start each point holding the racquet correctly.
Customers in our network have expressed a high degree of satisfaction with the Yonex Duora series. To date we have received no complaints and have not witnessed any quality control issues.
---
| | |
| --- | --- |
| | For a full list of racquets in this category, please check out our ONLINE RACQUET SELECTOR. You can sort by sport, gender, brand, size, weight, balance and more. |
---
Yonex Duora Series Badminton Racquets
---
| | |
| --- | --- |
| | For a full list of racquets in this category, please check out our ONLINE RACQUET SELECTOR. You can sort by sport, gender, brand, size, weight, balance and more. |