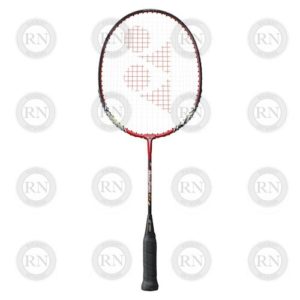 Yonex ™ Muscle Power series of badminton racquet has been around for about two decades. Adults may remember the turn of the century frames which were suitable for adults and which were sold by the millions in big box stores across Canada.
In the past five years, the Muscle Power series has been reoriented to the youth badminton category. Virtually all of the new Yonex Muscle Power racquets are shorter than standard adult length, which makes them suitable for youth in the 11-12 year old range.
Unfortunately for consumers, this change has not been reflected on the packaging and most box stores remain oblivious. Therefore millions of adult customers have been leaving the sporting goods giants unaware that they have just purchased a youth racquet that is neither strong enough nor long enough for adult badminton players.
---
| | |
| --- | --- |
| | For a full list of racquets in this category, please check out our ONLINE RACQUET SELECTOR. You can sort by sport, gender, brand, size, weight, balance and more. |
---
---
| | |
| --- | --- |
| | For a full list of racquets in this category, please check out our ONLINE RACQUET SELECTOR. You can sort by sport, gender, brand, size, weight, balance and more. |