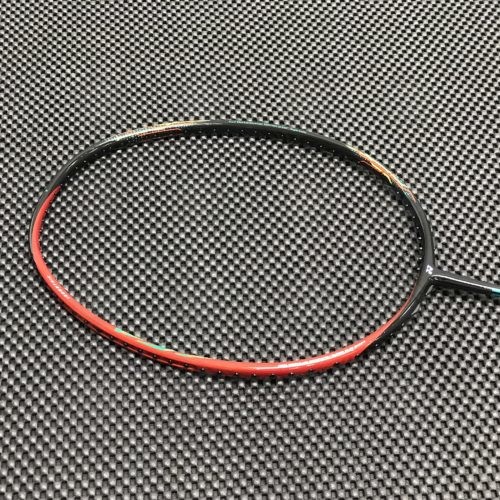 About the Yonex Astrox 99
The Astrox 99 is a powerful badminton racquet created for advanced to elite level players who like to smash. The carbon fiber materials in this racquet are more advanced than in Yonex' previous series of smashing racquets — the Voltric series.
With an extra stiff shaft, the Astrox 99 is not intended for recreational players. But many recreational players will buy one nonetheless. So when this happens, it will be important to string it correctly so that they can get the most out of this racquet.
The Steep Attack Challenge
Yonex' initial marketing campaign for this frame was called the Steep Attack Challenge. It included a series of events at badminton clubs during which players tried to beat a standard set by Lee Chong Wei, the top player to endorse the Astrox 99. The event helped to cement the image of the putative benefits of the racquet's technologies: steeper smash angle.
This campaign created expectations amongst players that they would be able to smash at a steeper angle with this racquet than with their old Yonex Voltric series racquets. As a result, stringers who want to meet these expectations are generally advised to string the Astrox 99 with thinner, more powerful strings and to avoid stringing strictly for maximum durability.
How to String the Astrox 99
If you are stringing for advanced to elite level men using feather shuttles, we recommend using one of these strings.
If you are stringing for rec level men using nylon shuttles, then we recommend selecting something from this group.
Nylon shuttles, of course, are much harder on strings than feather shuttles. So some men may break strings more often than they like using string from the group above. In that case, it may be advisable to switch to the following.
Of course, any racquet endorsed by Lee Chong Wei will be coveted by teens who are not strong enough to use it. So if your client is one of these players, you may want to go with Aerosensa or Aerobite strung at a low tension. This will help them counter the extra stiff shaft which may present a major challenge for these players.